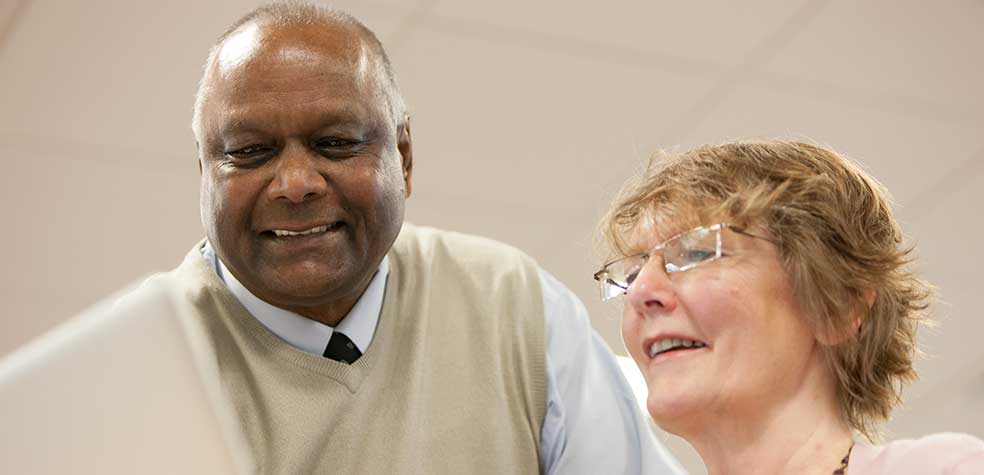 Age UK computer training courses explain things clearly in plain English to help you get online.
Some of these services may be impacted by the coronavirus. Contact your local Age UK for advice.
Concerned that many of us are missing out, the majority of our local Age UKs provide computer training for older people.
These courses offer easy-to-follow training with the aim that as many of us as possible ultimately enjoy the advantages of computers and the internet.
John has gone from beginner to digital champion in just over one year; it's amazing he has literally helped hundreds of people.
Can't find a course?
If our network isn't currently providing a course in your area, there may be other organisations providing specialised computer courses and taster sessions for older people near you:
Call Age UK's freephone number 0800 678 1602 for your nearest Age UK and ask about local training opportunities
Visit Online Centres Network's website — they have 6,000 centres around the UK providing access to and advice on computers and the internet
Ask at your local library about computer training opportunities
For more information call the Age UK Advice Line on 0800 678 1602.
We're open 8am to 7pm, every day of the year.