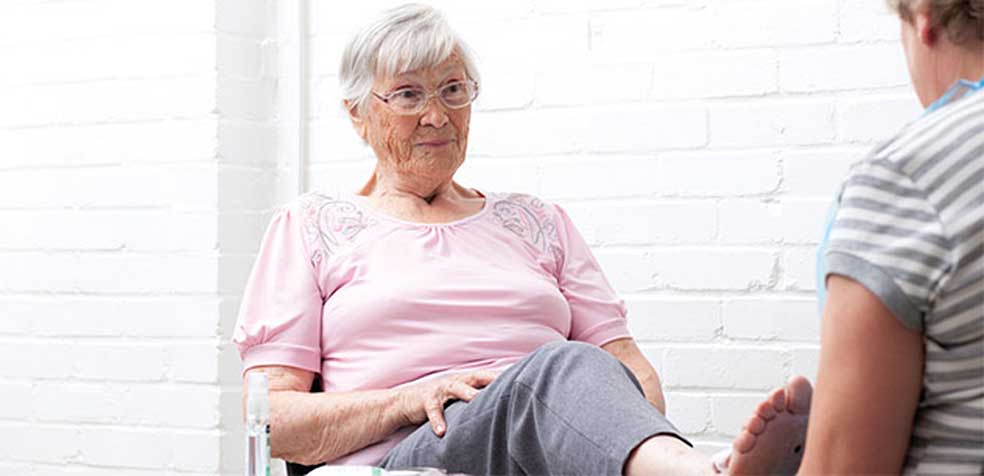 Some of these services may be impacted by the coronavirus. Contact your local Age UK for advice.
It's essential that we all take good care of our feet in later life. It lowers our risk of having a fall and reduces our risk of infection, as well as relieving pain. Age UK's foot care services help older people who are unable to look after their feet.
Basic foot care services
Over 80 local Age UKs have trained workers who will provide a basic level of foot care, such as toenail cutting, and can offer general guidance on how to take the best care of your feet.
Podiatry services
In areas with a qualified podiatrist, Age UK can offer a more enhanced service such as treating verrucas, athlete's foot and bunions. If this service is unavailable, they may be able to signpost you to an NHS podiatrist.
This service can be accessed in a number of places:
At an Age UK foot care clinic
At home, if you are housebound
At one of our day centres
Contact your local Age UK to book an appointment and to find out more about what care it provides. There may be a charge for the service depending on where you live.
Exceptions from using our foot care service
Please note that you may not be eligible to access these services or may require a more specialised service if you have diabetes or are taking certain medications such as warfarin.
Check with your local Age UK if you are unsure if you are eligible.