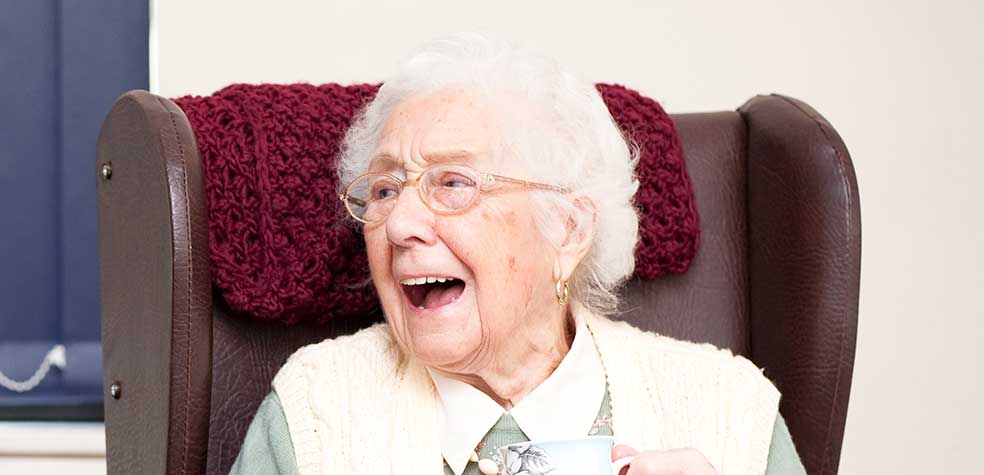 Being able to shop for food is an important part of staying well and independent as we age. We support older people to be in control of what food they purchase with our grocery delivery and escorted supermarket shopping services.
Types of shopping service provided by Age UK
Escorted services
These are suitable for older people who are mobile enough to go out but need some extra assistance with transport to and getting around food stores. These services can be one-to-one schemes whereby Age UK staff assist one client with their shopping, or alternatively, group shopping trips.
As well as helping with shopping, they give older people, particularly those who live alone, the opportunity to get out and interact with others.
Home delivery services
Some older people are housebound and unable to do their own shopping. Age UK works with the older person to create a shopping list and their groceries are then delivered to their home.
Internet shopping services
Some local Age UKs offer food shopping services using supermarkets' online stores. The order is placed on behalf of the older person and delivery is made to the older person's home by the store at an agreed date and time.
This allows older people to reap the benefits of internet shopping even if they do not themselves have internet access, and ensures a regular food delivery over which they have control.
There may be a small charge for these services to cover costs, such as petrol or delivery charges.
It's a wonderful service - to know that you can rely on Age UK is a comforting feeling
Why does food shopping become more difficult in later life?
One in five (19%) of people aged 80-84 say they have difficulty shopping for groceries. This rises to 60% for those aged over 90. Our research shows that older people face a number of barriers to food shopping:
Difficulty getting to food shops, particularly for those living in rural areas with further to travel and those who do not drive a car.
Store layouts can be difficult due to high or low shelves and a lack of adequate rest facilities
Difficulty carrying goods to and from the supermarket
Some people struggle with online shopping and/or value the social interaction of doing their shopping in person.
Age UK runs local food shopping services which have a range of benefits for older people, including preventing malnutrition, reducing social isolation and enabling them to be independent and remain in their own home for longer.
For more information call the Age UK Advice Line on 0800 678 1602.
We're open 8am to 7pm, every day of the year.