As we get older, lots of us may start to feel a bit unsteady on our feet and become worried about falling. The good news is there are lots of things you can do to stay steady on your feet and prevent falls.

Take care when you're out and about
With the falling leaves and wet weather during the autumn and winter months, your risk of falling increases. So it's worth having a think about how you can reduce your risk, and take care when you're on the move.
---
What can I do to prevent a fall?
Although falls become more of a concern as we get older, they aren't inevitable. There's a lot you can do to reduce your chance of having a fall, even if you've had one in the past.
If you've noticed you're starting to feel unsteady on your feet and it's stopping you doing the things you used to do – whether it's down to your health, your activity levels or your home environment – it's important to reach out and ask for help. You might be reluctant to do this, but admitting that things have changed could help you stay independent for longer.

Stay active
You might think that moving less will help you avoid a fall, but actually, movign more and staying active is the best thing you can do to stay as mobile and independent as possible. Being active can help you maintain your strength, balance and coordination, which can help you prevent falls. This doesn't have to mean doing vigorous exercise. Why not try getting off the bus a stop earlier or doing some simple chair-based exercises?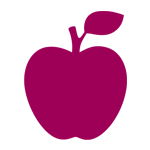 Eat well
It's important to keep an eye on your appetite and try and make sure you're eating well. If this is tricky though, it's always better to eat something rather than nothing – even if it's small snacks throughout the day instead of 3 main meals, or a slice of cake. Getting enough energy is important in keeping up your strength and preventing falls.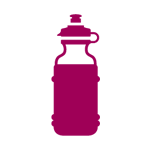 Keep hydrated
As well as eating well, you should make sure you're drinking lots of fluids – you need 6 to 8 glasses a day. This doesn't have to be just water. Tea, coffee and low-sugar or sugar-free squash are fine too. When it's hot, drink a little more to make sure you stay hydrated. If you don't drink enough it's likely that you'll start to feel lightheaded or dizzy and this will increase your risk of a fall.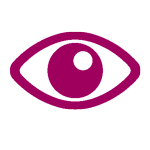 Take care of your eyes
Sight problems are common in later life, so it's important you look after your eyes in any way you can. Your vision plays a vital role in keeping you balanced, so having your eyes tested can help reduce your risk of a fall. Get your eyes and glasses prescription checked regularly – at least every 2 years. This is important even if you think your sight is fine, as opticians can detect eye conditions at an early stage.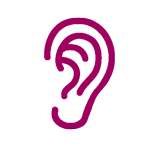 Check for hearing problems
The risk of hearing loss increases as we get older, but people often wait several years after noticing their hearing is getting worse before raising it with their doctor. Our hearing is essential to maintaining balance, so it's important that you look after your ears and check for hearing problems.
Talk to your doctor as soon as soon as you notice your hearing isn't what it used to be. The problem may be something easily treated, such as a build-up of ear wax or an ear infection, or it may be that you need to be referred for a hearing test and prescribed an NHS digital hearing aid in one or both ears.
What if I have combined sight and hearing problems?
Combined sight and hearing problems can have a huge impact on your day-to-day life – so it's important to seek help if they're affecting you. Get in touch with your local council's adult social services department to explain how your vision and hearing difficulties are affecting you and ask for an assessment. Following an assessment, your local council's sensory team will explain what
help is available to you. They may also offer mobility training as well as advice on moving around when you're at home or out and about – plus guidance on how you can stay as fit and active as possible.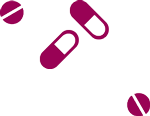 Manage your health conditions and medicines
Low blood pressure and poorly controlled diabetes can make you feel faint or dizzy, as can certain medicines or being on a lot of medication. Let your doctor or pharmacist know if you experience side effects like these – they may need to check the dosage you're on or look consider alternatives.
Alcohol can increase your risk of falls in and of itself – but it's worth knowing that it can also interact with some medicines in a way that affects your balance. Check the leaflet that comes with your medicine for possible side effects.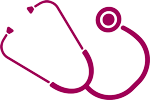 Support your bone health
Stronger bones don't just make a fall less likely, they reduce the risk of more severe effects if you do fall. Keep your bones strong by doing regular exercise, such as walking, bowls or tennis. You also need calcium and vitamin D to maintain strong bones, both of which can be found in certain foods. For calcium, make sure you include dairy products, fortified soya products or canned fish in your diet, as well as fortified breakfast cereals, pulses and nuts. For vitamin D, make sure you're trying to include oily fish, eggs or fortified spreads in your diet.
However, it's difficult to get enough vitamin D from diet alone – sunshine is actually the best source. You might want to consider a daily vitamin D supplement in autumn and winter, when the sun is weaker, or all year round if you spend most of the day indoors, have darker skin or cover your skin for cultural or health reasons.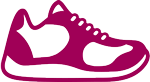 Think about your foot health and footwear
Problems with your feet can affect your balance and increase your risk of tripping or falling. Report any problems with your feet, such as pain or decreased sensation, to your doctor or practice nurse. It's also a good idea to keep your toenails short.
It's also important to make sure you're wearing appropriate footwear. For example, you should avoid wearing high heels. Instead, wear high-sided shoes with low heels, thin soles and good grip. And to avoid slips around the house, don't walk around with bare feet, socks or tights.
---
How can I make my home fall-proof?
Sometimes even familiar environments can become difficult to navigate as we get older. But there are some simple things you can do to feel safer and more comfortable at home. Here are some of our top tips:
If you think you could benefit from adaptations to your home, get in touch with the adult social services department of your local council. They can give you more information about your options and may offer you a free care needs assessment.
Keep things tidied out of the way of stairs and hallways, and move rugs and mats away from the top or bottom of the stairs. Also, make sure that floors are clear of trailing wires and wrinkled or fraying rugs and carpets.
Think about installing fitted handrails in helpful places, like by the bath and in the garden. Non-slip mats can also be helpful to stop you slipping when you're at home.
If you wake up during the night, consider installing a night light near the bed to make sure you can see where you're going. You could install a motion-activated light that comes on as needed.
If you have a pet, think about getting it a collar with a bell attached to it. Pets can get under your feet, so it's good to be aware of where they are when they're moving around.
---
What can I do if I'm worried about a fall?
You might be nervous because you've had a fall before or because you've noticed you're starting to feel unsteady on your feet. You might have noticed changes to your health, or just feel like you're slowing down a little.
Whatever the reason, it isn't unusual to become cautious and lose confidence, and this can stop you doing the things you used to do and make you feel more isolated. The good news is that making some adjustments and getting the right help can make you feel more confident again.
Talk to your doctor
If you've had a fall or you've started to feel unsteady, tell your doctor – even if you feel fine otherwise. Your doctor can check your balance and the way you walk to see if improvements can be made. They may be able to refer you for a falls risk assessment or to the falls prevention service. If you have a falls risk assessment, an action plan will then be designed to meet your individual needs and reduce your risk of falls.
Get a home safety check
Contact your local council to find out if it offers home safety checks or a handyperson scheme. Some local Age UKs also offer handyperson schemes to assist with small repairs and carry out home-safety checks – why not get in touch with yours to see whether any support is available?
Find out more about local handyperson services
Consider getting some telecare
If you're worried about what might happen if you fall, simple technology known as 'telecare' can help put your mind at ease. For example, a bed or chair sensor can detect if you've got up but haven't returned within a set time – it can automatically send an alert to a carer or call centre in case you've fallen.
Personal alarms
Personal alarms allow you to call for help if you need it – for example, if you're unwell or you have a fall and can't reach a telephone. By pressing a button on a pendant or wristband, you can contact a 24-hour response centre. Staff at the emergency response centre will then call either your chosen contact – a neighbour, relative or friend – or, if the situation is more urgent, the emergency services

We're here to help
We offer support through our free advice line on 0800 678 1602. Lines are open 8am-7pm, 365 days a year. We also have specialist advisers at over 120 local Age UKs.