Tips to help you manage your money in winter
Lots of us find winter an expensive time of year. Darker nights and cold weather often mean higher bills. Plus the festive season can put a strain on your pocket!
A few simple changes to your home – or a bit of extra help – could ease the problem if you find you worry more about money at this time of year.
---
Get your home ready for winter
It's cheaper and easier to heat your home if it's well insulated and your heating works properly.
Draught proof doors and windows, insulate the loft, lag the hot-water tank and pipes, and consider getting cavity-wall insulation.
Have your heating system serviced each year and check that it's working before the cold weather starts. If you rent your home, your landlord should check your gas heating system and appliances for safety at least once a year.
Top tips for a warmer home
Draw your curtains in the evenings to minimise heat loss through windows.
Tuck long curtains behind radiators so that heat isn't trapped.
Keep radiators and heaters clear so heat can circulate – don't put furniture in front of them or dry washing on them.
If there are rooms you don't use, turn off the radiators in them and close the doors. Make sure you keep your living room (or the room you use most) warm during the day while you're at home at 21°C/70°F and heat your bedroom to 18°C/64°F before you go to bed.
Use your heating controls, such as thermostats and timers, to heat your home without wasting energy.
Some local Age UKs offer home energy checks. They'll send a trusted handyperson to your home, who will make sure that your home is energy efficient. If necessary, they'll also provide some free equipment to help you save money on your bills.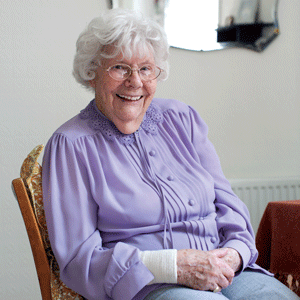 Save energy, pay less
Get lots more tips on insulating and draught-proofing your home.
---
Check you're getting all the help you're entitled to
Now's a good time to check your finances and make sure you are receiving the benefits you're entitled to.
There are a number of financial help schemes that can help with your energy bills this winter.
Winter Fuel Payment - this is an annual tax-free payment to help with heating costs. Make sure you're registered to get it - once you are, you'll receive it every year without having to do anything.
Cold Weather Payment - if it's very cold where you live (at or below 0 degrees) for a period of time, and you're receiving certain benefits, you may be eligible to receive £25 a week for each 7 day period of cold weather.
Warm Home Discount - this is a discount on your electricity bill. You may be able to get it if you get Pension Credit or are on a low income.
Budgeting Loans - if you're receiving Pension Credit, Income Support, income-based Jobseeker's Allowance or income-related Employment and Support Allowance, you may be able to get a Budgeting Loan to help with unexpected expenses.
What extra money are you entitled to?
---
Help with home repairs and adaptations
Making some repairs or adaptations to your home could make it more energy efficient.
Check whether you're eligible for help from your local council or from a home improvement agency. While these services will not be able to directly provide you with financial help, their help may help reduce your bills.
Your local Age UK may also offer handyperson services to help you with repairs around the house.
Contact your local authority
Get in touch with your local council

We're here to help
We offer support through our free advice line on 0800 678 1602. Lines are open 8am-7pm, 365 days a year. We also have specialist advisers at over 130 local Age UKs.