Ways to keep your spirits up
It's not unusual to feel a bit blue in the winter months. When the weather's miserable and the evenings are darker, it can be harder to get out and about and do the things you enjoy.
We asked people from ages 65 to 95 what helps them beat the winter blues. Why not give their suggestions a go?
Try to keep to your usual routine as much as possible. If you can't visit friends or family, phone them, use email or try video call services like Skype or FaceTime. If getting out and about feels difficult, why not ask if others could visit you a little more over winter?
Your local Age UK or community centre may also have regular meet-ups you could attend.
"It's quite important to take the time to see family and keep up with social groups, and to try to get to know other people."
---
Do something you enjoy every day
"If I'm feeling depressed, I say 'right, what am I going to do?' I get a good book or see a friend."
Being active – even just a little bit – is proven to help give you boost. A quick walk down the street, dance around the kitchen or satisfying stretch in bed or a chair are all good pick-me-ups.
"I love to dance, sometimes just to the music on TV – even if it is just a leg tapping. It helps you stay positive."
A regular chat with a friend can make a huge difference to how we feel. We can share stories, catch up on the latest news and even have a bit of a moan when we need it! If you'd like to make a new friend, Age UK may be able to help.
Find out about our weekly friendship calls
"Getting a phone call, or making a phone call – it's lovely."
---
Don't ignore your feelings
If you've been feeling down for a while and it's stopping you going out, making you feel listless and or like you don't have any energy, you don't have to suffer in silence. Share how you're feeling with a friend or your doctor. There's no shame in admitting you need a little more support.
Read more about depression and anxiety
"Between January and March, for the first time ever I found it quite depressing – the short days, the grey weather – it was the first time I ever noticed."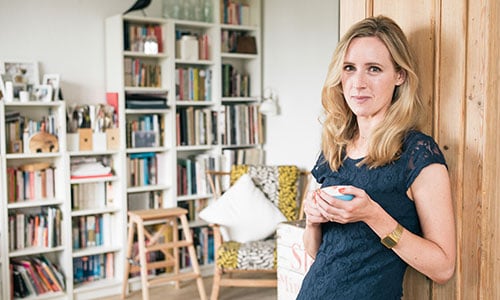 More ways to stay happy in winter
Author Helen Russell shares how people around the world manage to stay happy in even the coldest, darkest conditions.

We're here to help
We offer support through our free advice line on 0800 678 1602. Lines are open 8am-7pm, 365 days a year. We also have specialist advisers at over 130 local Age UKs.
The development of this informational webpage and video was supported by an educational grant from Seqirus.