Our retail team can collect items or arrange a drop-off at our Middlesbrough office - by appointment only.
Donate your unwanted items and make space before Christmas, while supporting local services from the safety of your own home.
Please call our retail team to arrange an appointment
01642 805500
Shop from comfort of your own home and discover some great bargains.
All sales from donated items will be used to fund vital services in Teesside for older people.
Special thanks to all of our donors, supporters and dedicated retail team.
Making a Donation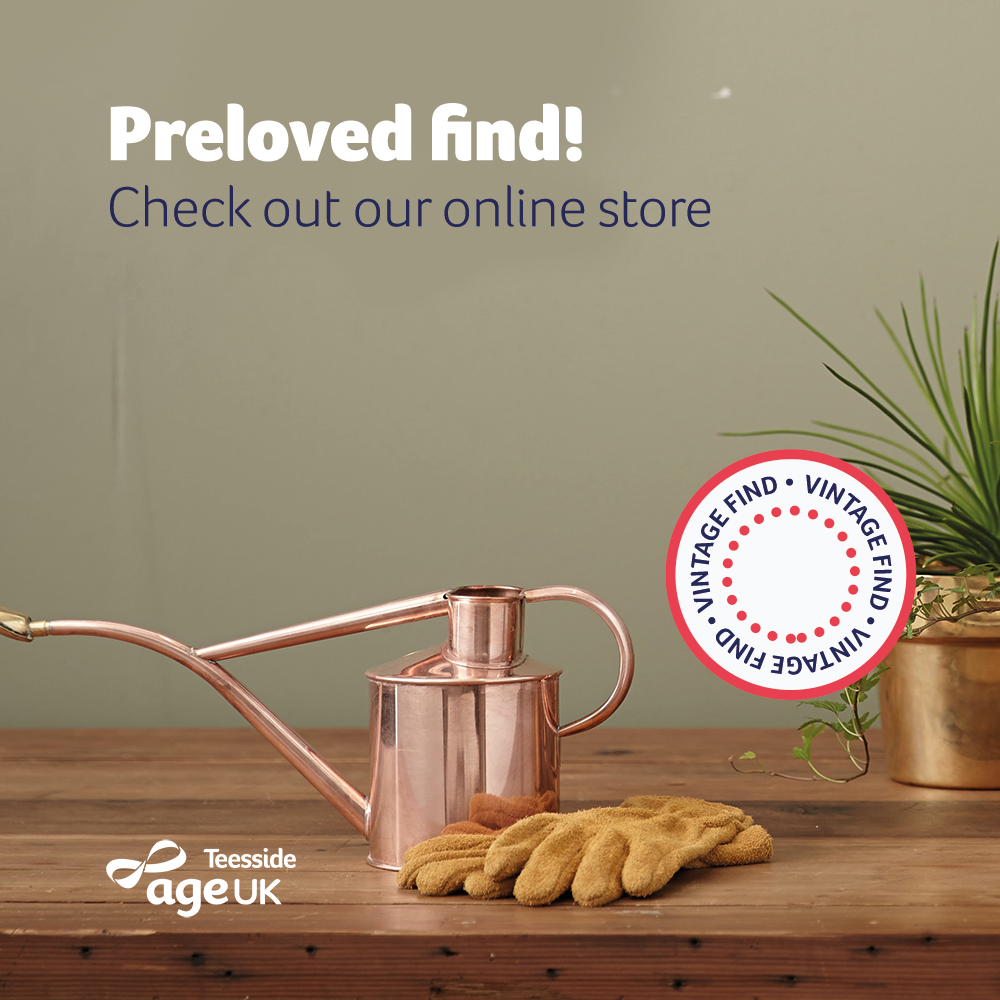 Items we take - We accept the majority of saleable goods including clothes (good quality/rags), shoes, belts, bags, accessories/jewellery, books, CD's and DVD's (not copies), vinyl, computer games/consules, good quality bric a brac (ornaments, china, kitchenware), electrical items, good quality toys and games (with a CE label if it's a soft toy), metal items, cameras, golf clubs, mobility aids including mobility scooters and wheelchairs.
Items we don't take - We cannot take anything that is illegal, unsafe, unhygienic, unhealthy or unsaleable. This includes things like..
Old duvets and pillows, any furniture items which have any sort of padding but no fire label attached, knives, broken bric a brac / toys, beds and mattresses.
At present we cannot take large items such as three-piece suites, wardrobes etc.
Also please bear in mind that during these times cleanliness is extremely important to us.