We Are Moving
Age UK Teesside is on the move, as we gear up to increase our range of services to older people in Middlesbrough, Stockton, Redcar & Cleveland and Hartlepool.
We are selling our headquarters building in Borough Road, Middlesbrough and moving management and staff to a new HQ in the nearby TAD Centre.
All services for older people in Middlesbrough will now be delivered in community locations.
Age UK Teesside is planning to develop and expand services including dementia care, social activities, befriending for isolated and lonely older people and advice including claiming for benefits. A new project to tackle hoarding has already begun.
A new Age UK Teesside charity shop in Hartlepool is also in the planning stage.
Age UK Teesside Chair of Trustees Hannah Bows said: "Teesside is facing a huge increase in the numbers of people retiring and entering old age, so the demand for our services is going to increase.
"This move puts us in a strong financial position to help deal with the many challenges facing older people."
The Borough Road building is expected to be converted to student accommodation.
Our move of headquarters is planned for July. We will update you as soon as an exact moving date is confirmed.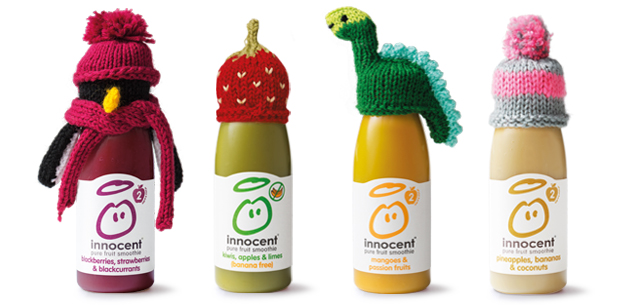 Calling all Knitters!
The innocent Big Knit is back and this year Age UK Teesside have a target of 2,000 little hats to top the innocent smoothie bottles and raise money for older people in winter. We can supply wool for those who need it and you can find knitting patterns in our monthly newsletter or at official Big Knit website.
Age UK Teesside, helping older people love later life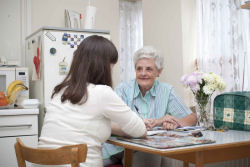 Age UK Teesside is a charity working to help older people in Hartlepool, Redcar & Cleveland, Middlesbrough and Stockton. Our staff and volunteers campaign and help over-50s with their health and wellbeing, finances and independence in their communities. We provide:
Social activities help older people stay active, involved and enjoying their lives
Information and advice, especially on entitlement to benefits, energy use and other financial needs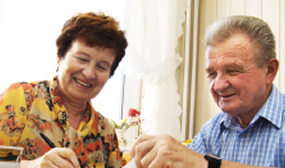 Join in at our social groups across Teesside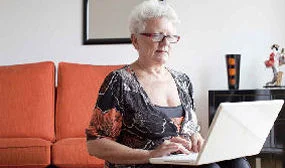 Keep up to date with news and campaigns from Age UK Teesside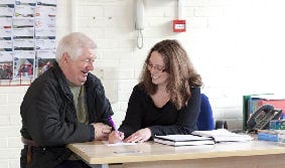 Working and volunteering with Age UK and make a difference
Trustees Wanted

Age UK Teesside are seeking dynamic and passionate Trustees who would like to join an organisation who work to make a difference to the lives of older people across Middlesbrough, Redcar & Cleveland, Stockton-on-Tees and Hartlepool.

If this sounds like you, we would love you to get in touch…..

Please contact Anne Sykes, Chief Executive on

01642 803322

or email:

Current vacancies

Health & Well-Being Outreach Worker (Stockton-on Tees)

Location: Stockton-on Tees

Reporting to: Health & Wellbeing Team Leader

Hours: 19.5 hours per week –Tues/Wed/Thurs

Fixed Term till end of March 2019 with possible extension

Salary: £9.13 per hour

Specific Responsibilities and Duties:

To visit clients in their homes and to complete a health & well-being assessment of their physical and mental needs. To complete a Warwick-Edinburgh Well-Being assessment, identifying clients' interests and assisting them to access activities in the community relevant to their interests.

To introduce volunteer befrienders to clients and to support them in their relationship development. To support volunteer befrienders in assisting clients with similar interests to establish small neighbourhood groups amongst themselves.

To assist in identifying activities for clients and establishing regular groups in community venues and supporting with the service delivery.