Here at Age UK Teesside, we are always trying to expand our services and, with the recent challenges arising from the pandemic, we have worked harder than ever to source funding for new projects offering much needed support in our community.
Re-Connect
Age UK Teesside are offering a personalised emotional support service specifically aimed at people who have struggled with the COVID-19 lockdown rules and restrictions and may be finding things difficult.
We can help you feel safer and more able to re-connect with the local community and can also signpost you to other services and support that you may like.
Safe Steps
Safe steps is a service for women aged 50+ who are suffering domestic abuse, this can be either physical, psychological, sexual, financial, emotional and also controlling/coercive behaviour.
We can help with everything you need to reduce your risk and rebuild your life; an IDVA can work with a range of agencies and can be your voice when you are finding things difficult.
Time for You
Following the success of our Time Out project in Redcar and Cleveland, we are launching a service in Middlesbrough to support carers aged 50+ take time for themselves. A befriending volunteer can visit your loved one/cared for and give the carer an opportunity to attend appointments or simply take a break.
Due to the growng interest in digital education, devices and communication, we have an upcoming digital inclusion project that will be for Redcar & Cleveland residents. We currently have a vacancy for a Digital Inclusion Advisor to lead this new project.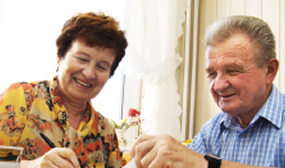 Join in at our social groups across Teesside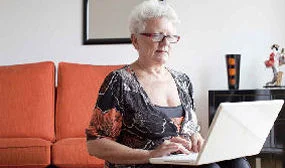 Keep up to date with news and campaigns from Age UK Teesside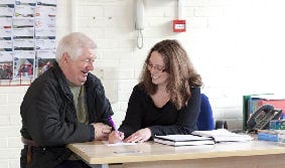 Working and volunteering with Age UK and make a difference
Our quality marks

Age UK Teesside has achieved the Age UK Charity Quality Standard (CQS). The CQS is externally assessed by quality assessment experts, SGS.