The Phoenix Project – helping older people overcome mental health problems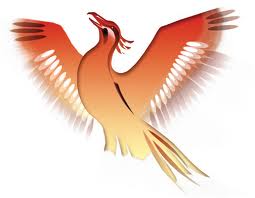 For older people with mental health issues, The Phoenix Project in Middlesbrough helps to achieve something positive from a difficult period in their lives.
Originally a pilot study into the value of social rehabilitation, the project has developed into an established programme, providing an opportunity for people to spend time with others in a welcoming social environment.
Those attending can do as much or as little as they wish, whilst establishing new friendships and maintaining old ones.
Activities include:
Carpet bowls, including beginners classes
Craft group
Friendship Friday – including lunch, bingo, quiz and chat
Lunch & Social – including board games such as chess, Scrabble, cards, dominoes, Nintendo, Nu-Age Kurling and ping pong.
Chair based exercise
Dance exercise
Walking Group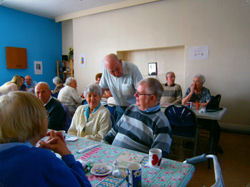 The priorities are to promote emotional wellbeing, good health and social inclusion.
The evidence is that these activities can contribute to extended remission periods for those with mental health issues, and that when admission to hospital is needed the stay is shortened.
The name Phoenix is a reference to the symbol on the badge worn by occupational therapists, whose involvement played an important part in the development of the project.
The Phoenix Project is funded by Middlesbrough Council.

For more information and to make a booking, contact Tina Bonner on 01642 433723 or reception on 01642 805500.
Phoenix Social Groups
Marton Social Group

Grove Hill Social Group