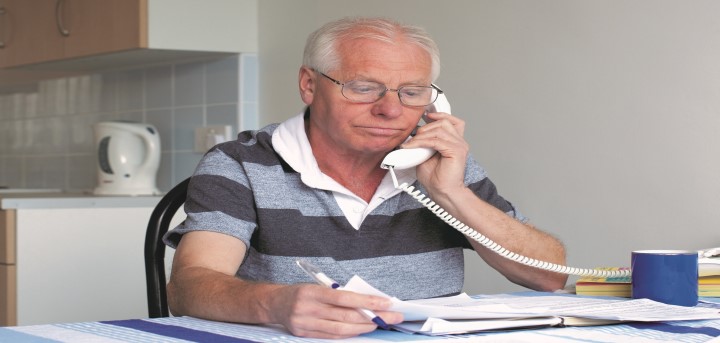 Please note, this service is not available outside Age UK Wiltshire - Head Office's catchment area.
Age UK Wiltshire offers a free, quality accredited Information & Advice service for people aged over 50, their families and their carers. Our friendly team of advisers can provide information or advice about any issue affecting older people or signpost you to other forms of support. The advice can range from welfare benefits, debt and money, housing, accessing services, supporting you with later life planning to finding social and activity groups and local traders.
How we can help
> If you're worried about money or not sure what you might be entitled to, our team of advisors can provide simple money guidance and advice on welfare benefits for those over state retirement age.

> If you'd like to arrange some care at home or have a question about social care, we can talk you through the system and where to get started so that you can access the right support for you. 

> If you're beginning to struggle at home we can talk about the difficulties you are experiencing and give you information about the options available to you. 

> We can give you information about planning for later life such as what to do if you can no longer manage your affairs or what help is available should you need it.

> We can give you information about the trades, services and organisations we get asked about most often.

> We've put together lists of information to help you to find out what is happening in your local community and beyond!

> We can provide general support addressing feelings of loneliness & isolation through our Wellbeing Programme.
How we deliver the service
Our free, independent and confidential advice service is provided by a small, friendly team of staff and volunteers. We deliver the service through:

> Telephone advice
> Email advice
> Pre-booked office appointments
> Information guides and factsheets which cover a wide range of topics affecting older people
> Longer telephone appointments for help with benefits applications or our legal affairs service
> Some of our team also attend community events
Our Quality Standards
Our service has achieved the national Advice Quality Standard and been assessed as meeting the benchmarks of the Age UK Information & Advice Quality Programme. This ensures we comply with recognised Advice Sector standards of practice and means our information and advice is accurate and high quality.
Find out more
To find out more about our Information and Advice service and how we may be able to help you, please click on the link below.
https://www.ageuk.org.uk/wiltshire/our-services/information--advice/