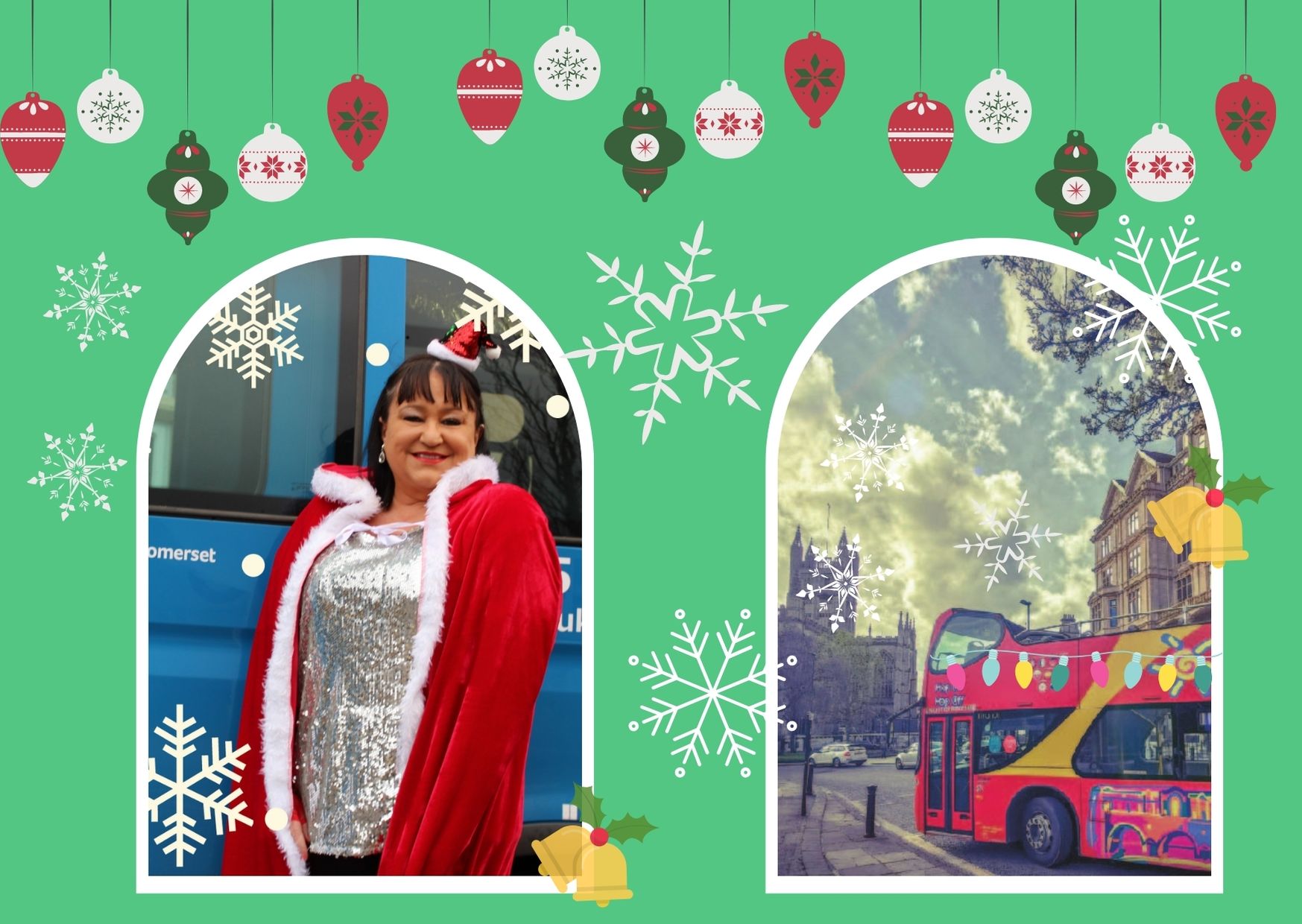 Look out for the double-decker Christmas Singing bus from 3pm on Sunday 20th December...
Bringing a Christmas Singing Bus to a street near you.
This Christmas will be unlike any other and many more people will be alone. So, we want to spread Christmas cheer to as many people as possible, paying particular attention to areas that are at most risk of loneliness.
Our bus will have a live band, The Mayor of Bath and quite possibly Santa! So please look out for us and join in our socially distanced merriment and clap, cheer and wave from the comfort of your window, doorstep or garden.
The Age UK B&NES Christmas Singing Bus will be taking a slow route from the centre of Bath from 3pm on 20th Dec through parts of Bear Flat, Odd Down, English combe Lane, Southdown, Whiteway, Twerton, Oldfield Park and Lower Bristol Road. There will be a few stops on the way.
Please see below the route that we are taking.
Tell us if you see the bus!
We want your photos, videos, stories, tweets and posts.
Date: Sunday 20th December
Are we coming to a street near you?