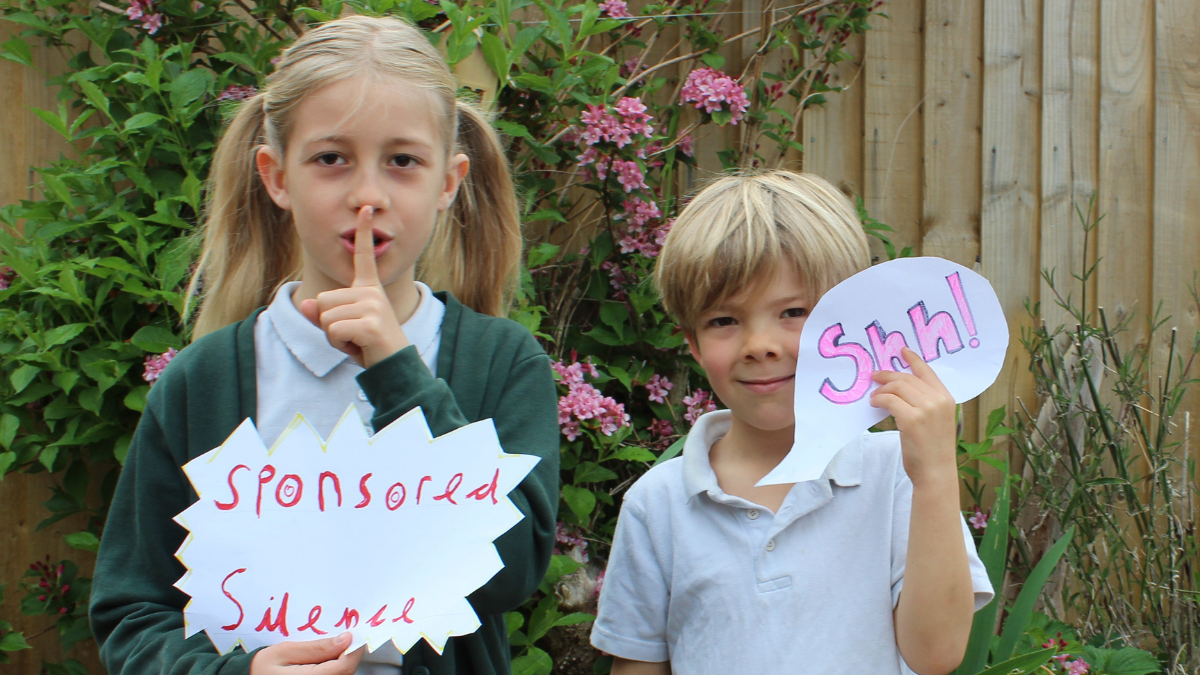 Help us tackle the loneliness crisis in your community.
The BIG HUSH (13th - 17th June)
Take part in a Sponsored Silence during Loneliness Awareness Week
The idea of a few hours peace and quiet might seem like a nice idea but imagine having no one to talk to, day after day? This kind of loneliness is devastating.
Sadly, silence and loneliness are a reality for thousands of people in Bath & North East Somerset, who go for days and sometimes even weeks without speaking to another person.
By taking part in Age UK Bath & North East Somersets Sponsored Silence during Loneliness Awareness Week (13th 17th June), you can help to tackle this crisis.
There are lots of ways to get involved, maybe you will hold a sponsored silence, take a social media a break, have a silent lesson at school or cut ties with your mobile phone for the day.
It could be for 2 hours, 24 hours or more. It is your challenge!
By taking part, you will be supporting our Befriending Service to create meaningful friendships.
We have a long waiting list of older people who desperately need a friend so what are you waiting for? Actions speak louder than words.
Join us today!
Download a Fundraising Pack
For more information and ideas....
Download a sponsorship form
Help us tackle the loneliness crisis
Your donation will go to our Befriending Service