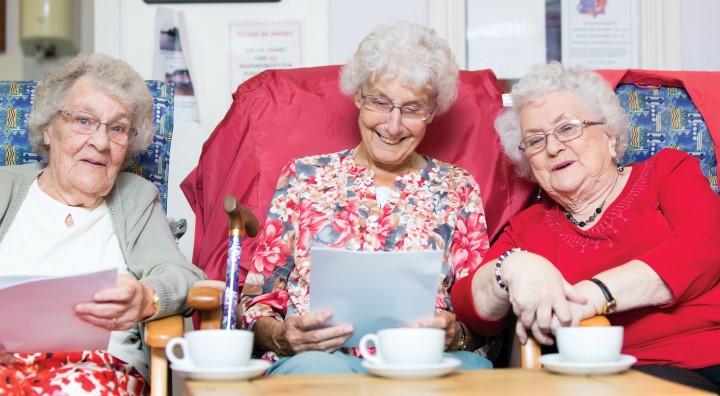 This service is available to older people who live in the Reading Borough Council area and the Bracknell Forest Council area. Getting Out & About is a short-term service to help older people discover new pastimes, rekindle old hobbies and find new friends in the local community.
Covid-19 has been tough, but we are here to help and support you back to normality.
What is Out and About?
You may be feeling isolated or find it difficult to do the things that
interest you.
Perhaps you've lost the confidence or motivation to do the things you used to enjoy
doing, or feel it is too late to go back or try something new.
Having moved to a new area or after a bereavement, you may need some help to find t
hings to do
in your local community:
it could be taking part in an activity or meeting up with like
-
minded people, going to a
lunch or social club, joining a walking group or starting a brand
-
new hobby.
This is a short
-
term service to enable you to get back 'on your
feet' and doing what you
want to do in your community.
How does it work?
Our Support Worker visits you at home and discusses with you what you'd like to do. She will ask a few questions to guide you through understanding your needs. If you are not sure about going on your own, our Support Worker or one of our volunteers will go with you for your first visit.
What kind of activities can we help with?
Our Support Worker can help you find out about local & national services and support organisations and groups : perhaps you would like to take up a new hobby that's always interested you, go out for a walk every now and then, or join a local social club.
Age UK Berkshire has our own range of activities that may interest anyone wanting to go out and meet people: Tai Chi, Archery, Zumba Gold, Yoga, computer courses, singing with our Choir and more.
There are lots of activities around Reading run by other groups and organisations that may suit you, or you might just want the chance to get together with friends for a cup of tea and a chat.
Who is eligible and how do we find out more?
Anyone can contact us for help: we take referrals from family members, carers, neighbours, local council & health professionals and other agencies, as long as the person being referred knows about it.
Out and About is a free, short-term service, open to anyone aged 50+ living in the Reading Borough Council area or the Bracknell Forest Council area.
If you're interested in this service, or would like to volunteer with 'Out and About' or any of our other services for older people, please make contact.