We provide essential information and expert advice on a wide variety of topics of interest or concern to people aged 50 or older in Berkshire, their family, friends or carers.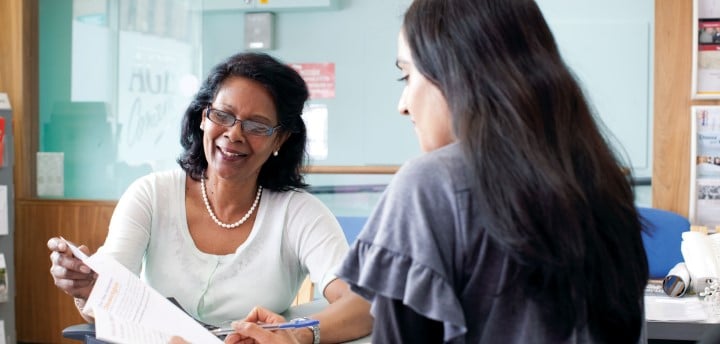 All of our information and advice services are free of charge, Independent and Confidential.
If the person seeking advice or needing help lives outside of Berkshire: find your local Age UK
How to access the service
Make an enquiry via our Online Form - we'll get back to you within 2 working days
Come and see us in our offices in Reading, between 9:30am and 1:30pm Monday to Thursday. Ensure you're not kept waiting by making an appointment first using our Online Form
Call us on 0118 959 4242
Email us at any time info@ageukberkshire.org.uk and we will get back to you within one working week
If you are struggling to reach us, you may find the Age UK national Information & Advice Line are able to help you - call 0800 169 6565.
Topics we cover:
Our advisers are trained to help you on the following topics.
Social care - such as finding a care home or getting some help at home, and how it's funded.
Your income - including free benefits checks, help with applying for benefits and pension advice.
Your home - information on staying warm at home, home adapatations and how to prevent falls.
Legal issues - such as wills, Power of Attorney, and how to deal with an estate.
Free booklets and online information
Age UK produces free information guides and factsheets on a wide range of topics, including home adaptations, dementia, and advice for carers. You can find a complete list of guides and factsheets on the Age UK national website.

If you prefer to read information online, the Age UK national website has information and advice on many topics, including how to find a care home, how to avoid scams, and Power of Attorney.