Age UK Bexley calls out for votes to bag a share of Tesco's bag fund
Published on 14 September 2018 03:41 PM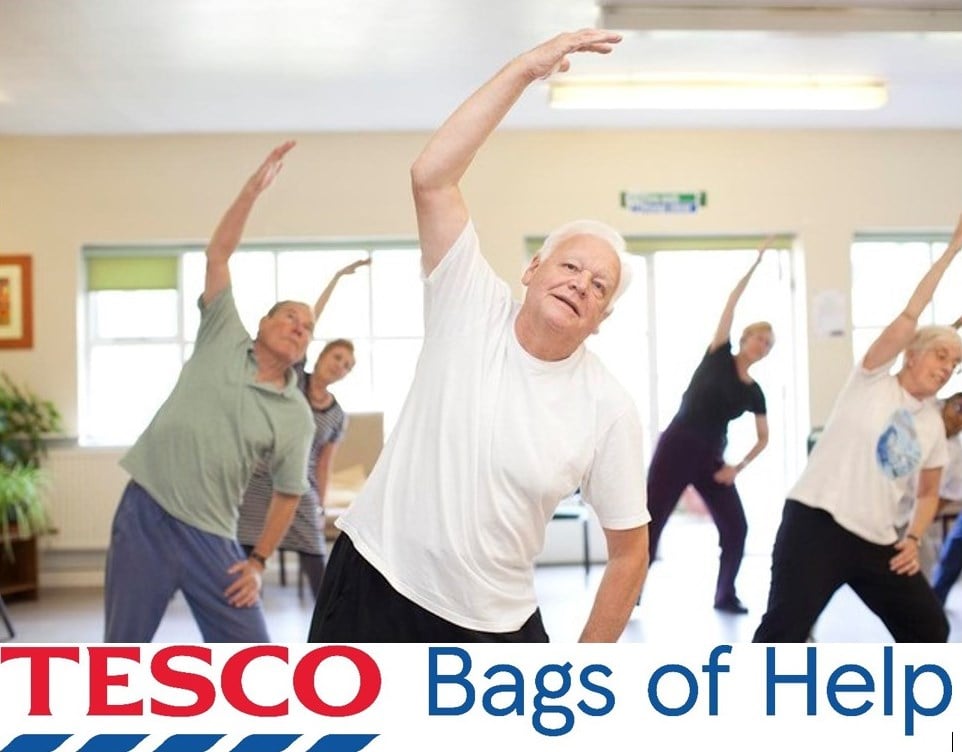 Age UK Bexley is bidding to bag a massive cash boost from the Tesco Bags of Help initiative.
Tesco teamed up with Groundwork to launch its community funding scheme, which sees grants of £4,000, £2,000 and £1,000 raised from carrier bag sales in Tesco stores awarded to local community projects.
Three groups in every Tesco region have been shortlisted to receive the cash award and shoppers are being invited to head along to Tesco stores to vote for who they think should take away the top grant.
The charity's "Later Lifers Fitness" project will support the health and fitness of older people. Introducing Zumba Gold and Tai Chi to our day care service to maintain strength, confidence and good cardio vascular performance for those living with dementia or at risk of developing it.
The charity sees good cardio vascular health as a critical part of the prevention and amelioration of the symptoms and impact of dementia. Tai Chi and Zumba Gold will form a part of a broader range of cognitive engagement and respite support. Even gentle exercise improves balance, better physical strength, improved cardio vascular performance and the confidence to maintain safe physical activities outside of the service environment.
The charity will be offering specialist dementia support of up to 36 places a week, in our newly refurbished day centre. Trained staff will work with both users and their carers in a supportive, person centred environment to maintain skills, cognitive ability and physical strength.
Voting is open in all Tesco stores in September and customers will cast their vote using a token given to them at the check-out in store each time they shop.
Tesco's Bags of Help project has already delivered over £56 million to more than 16,000 projects across Britain. Tesco customers get the chance to vote for three different groups every time they shop. Every other month, when votes are collected, three groups in each of Tesco's regions will be awarded funding.
Alec Brown, Head of Community at Tesco, said:
"Bags of Help has been a fantastic success and we've been overwhelmed by the response from customers. It's such a special scheme because it's local people who decide how the money will be spent in their community. There are some fantastic projects on the shortlists and we can't wait to see these come to life in hundreds of communities."
Funding is available to community groups and charities looking to fund local projects that bring benefits to communities. Anyone can nominate a project and organisations can apply online. To find out more visit www.tesco.com/bagsofhelp.