Age UK Bolton Spread Festive Cheer with Christmas Stockings
Published on 18 December 2020 09:01 AM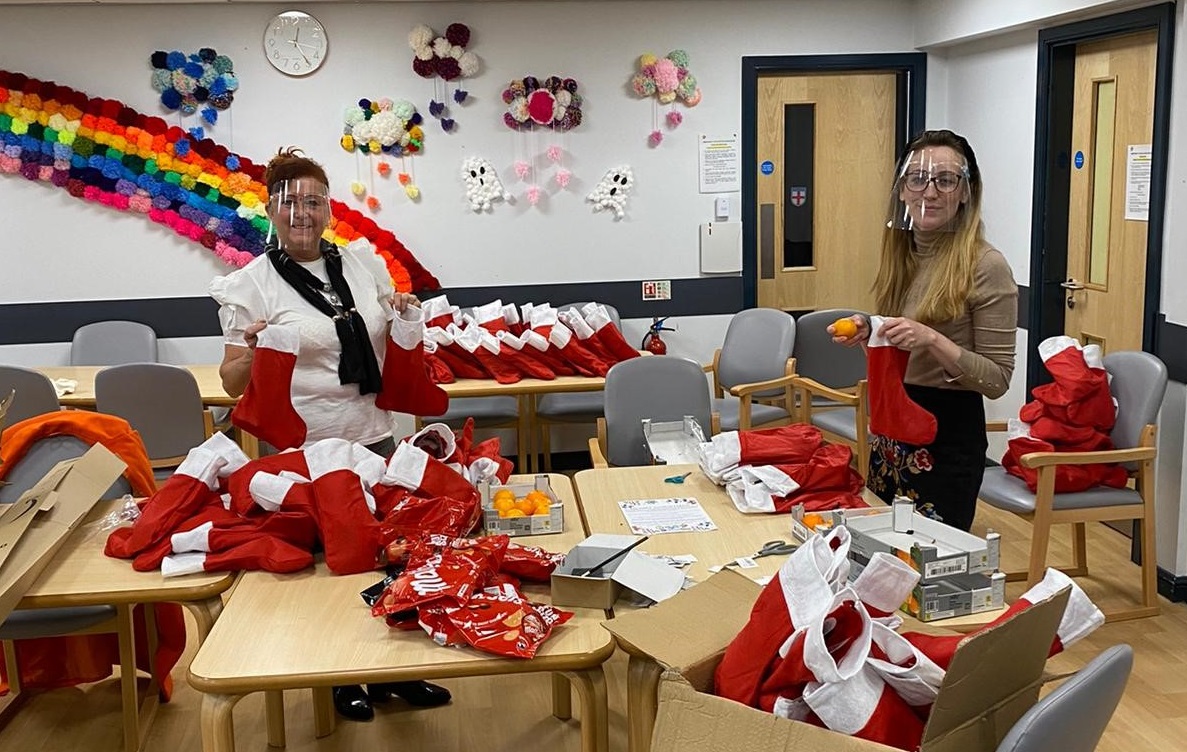 Festive treats help clients have a merry Christmas
Some Age UK Clients have had a visit from some of Santa's Age UK Bolton elves as our team have been out in the community delivering some Christmas stockings around the town. Our tireless Elves have been delivering stockings to Clients who take part in our community activities and some new telephone clients who have joined us during the pandemic. The festive stockings contain Christmas treats: A reusable travel mug, a Christmas bauble, some blowing bubbles, festive activities and motivational postcards plus tasty treats with an orange and some chocolate coins.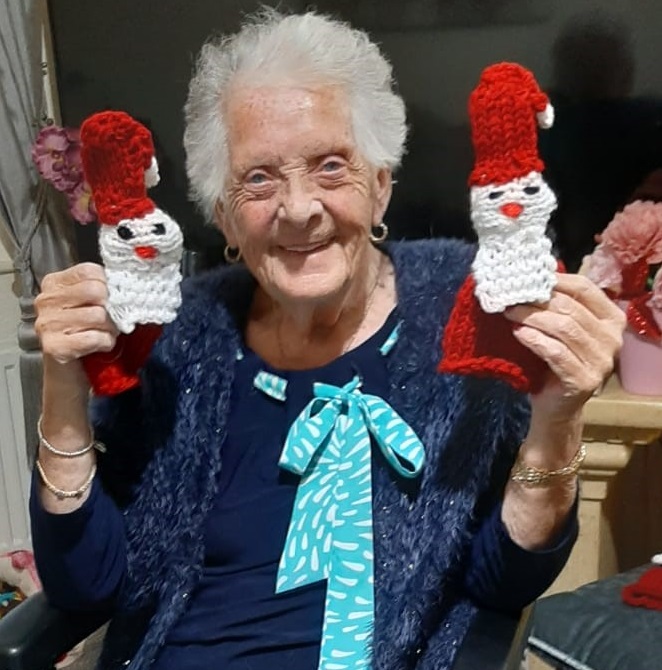 Elsewhere stockings, which have been put together in collaboration with Bolton Cares, have been sent out to clients who use the Bolton Cares Day Care Centres. These are also are chock full of goodies including a range of reminiscence activities and activity packs as well as hand knitted father Christmas and snow men made by our fantastic Age UK Bolton volunteer Knitting Annie topped off once again with some chocolate coins and an orange.
Community and Enhanced Day Care Services Manager Lucy Bird said "After a difficult few months it has been so fantastic to give something back to the people who normally attend the centres. Hopefully the stockings reignite past memories of Christmas' gone by."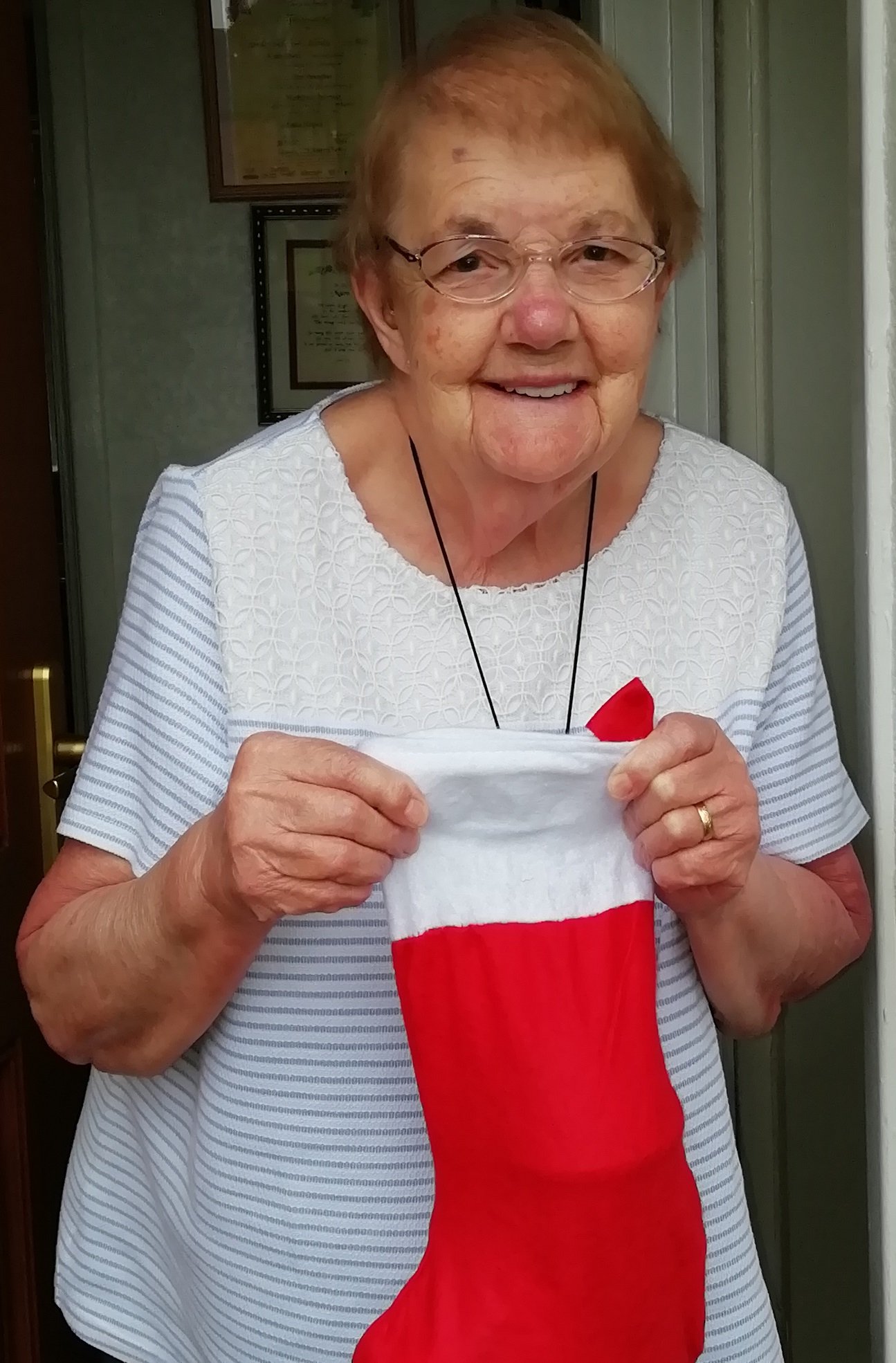 The response and feedback to the deliveries has been wonderfully positive. Ann Gillian, a recipient of regular welfare calls was thrilled to receive her stocking, telling us "I have never had a Christmas stocking and I can't wait to see what is inside." Ann wasn't the only one pleased by the arrival of her stocking as many clients and their families have been getting in touch with us here at Age UK Bolton to thank us for bringing a little bit of Christmas cheer into the strange feeling of preparing for a Christmas during the pandemic.