Age UK Bolton issue thanks for overwhelming response to charity wheelchair appeal
Published on 19 January 2022 10:34 AM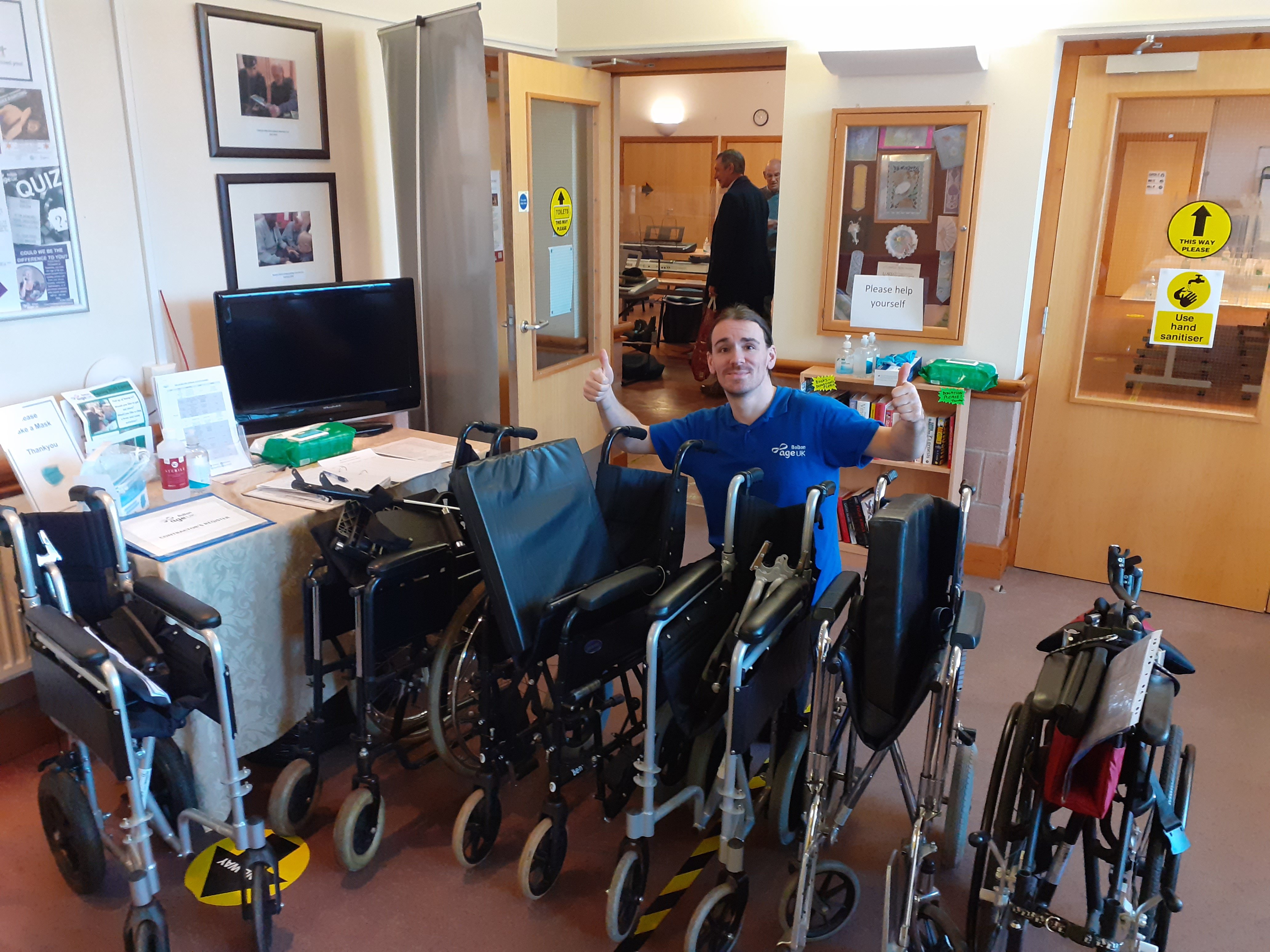 Earlier this month local Age UK Bolton put out an appeal to bolster their stock of wheelchairs for use by their wheelchair hire service.
The service was under unprecedented pressure, with a growing waiting list, due to the impacts of COVID 19 on the physicality of Older people.
Since the appeal across social media as well as local and national press, the charity has been overwhelmed by the kind donations received which has bolstered the stock of chairs available for hire at the Age UK Bolton Ageing Well Centre in Farnworth to such an extent that the capacity for wheelchair storage has now been met.
Premises Manager at the Ageing Well Centre Matt Fowell said "The response from the public has blown us away. We have now had a number of wheelchairs donated and we have now hit the number of chairs we can safely store and can now supply those on the waiting list almost immediately."
Age UK Bolton would like to say thank you to everyone who has donated, and those who have helped spread word of the appeal via social media, word of mouth, and of course, the local and national press.
Communications Officer for the charity, James Bailey said "The response to the appeal was overwhelming and is typical of the fantastic community spirit alive in our town, we would like to say a big thankyou to all who donated chairs or helped spread the word."
If people would still like to offer support to Age UK Bolton you can volunteer with the charity, who are actively seeking more befriending volunteers. You can find out more be calling 01204 382411 or visiting ageukbolton.org.uk.
You can also donate at justgiving.com/ageuk-Bolton, or visit the reception at the Square on Victoria Square to donate in person.
All donations support the vital work of Age UK Bolton to improve the lives of Bolton's Ageing Community.