This service provides free information and advice on a wide range of important issues and challenges that many people face in their later years. We provide people with the relevant facts and information to enable them to make informed decisions and to understand the choices open to them and the associated implications.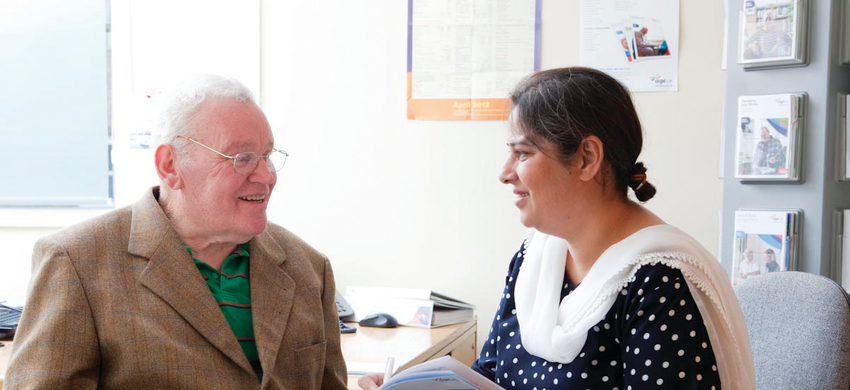 We can help with:
Benefit queries and other money matters
Health and social care issues
Housing and transport queries
Filling in forms - by appointment
Understanding documents .... and much more.
Information and advice is free, private and confidential and if we can't help, we can put you in touch with people who can.
Our main Information and Advice Service is available for in-person enquries at our Bolton town centre office at The Square:
Monday to Friday from 10 am until 3pm
Telephone help is available:
Monday to Friday, 9.30am until 3pm - Tel 01204 382411
Factsheets and Guides
Age UK, the national charity, produces a wide range of up-to-date factsheets and guides on issues/topics of importance to older people.
Visit the Age UK website to view factsheets and guides
Alternatively, you can call Age UK National helpline on 0800 169 6565
Benefits Calculator
Follow this link if you would like to know what benefits you are entitled to? Find out what you could be owed - quickly and easily - with our personalised benefits calculator
Click here for Benefits Calculator
For more information about our Information and Advice service contact our Information and Advice Officer on 01204 382411 or email enquiries@ageukbolton.org.uk