Computers, mobiles and tablets made easy.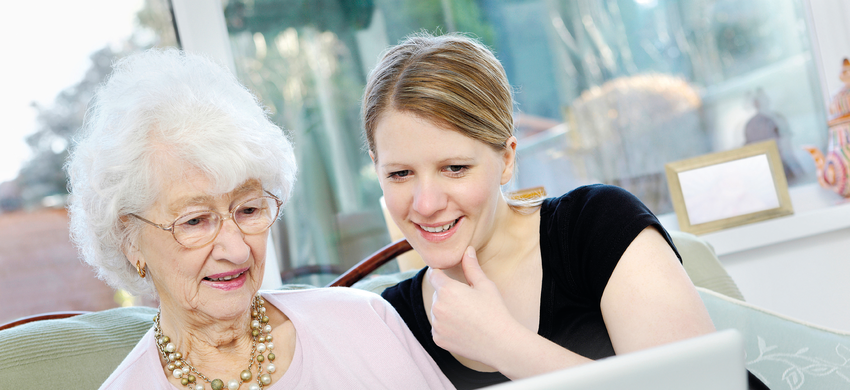 About Digital know-how

From sending emails to online shopping, we can help you stay connected. We provide computer training for older people in their own homes. Our support is tailor-made to your individual needs. This training is not limited to desktop and laptop computers, we can also support you in learning about how to use mobiles and tablets too.

Our tutors will visit you at home and tailor their lessons to suit you. They will show you how to get the best out of your equipment and answer any questions you may have.
Work at your own pace
Whether you are a beginner or have some computer knowledge, our tutors can guide you, enabling you to learn at your own pace.
If you know some of the basics, but would like to be more confident using your computer, laptop or tablet - and increase your knowledge - we can help.
Tailored to suit older people
Whether you're interested in sending emails, downloading photos from a digital camera, typing documents in Word or booking theatre tickets on the internet - we can help. The lessons run by Age UK Buckinghamshire tutors are designed with older people in mind.
How does the computer training service work?
Contact us and we will match you with a trusted computer trainer in your area. They will call you to discuss how we can help you get the best out of new technology
Your computer trainer can visit you at regular intervals, or on a one off basis, to help you learn and develop new skills. This service is charged at an hourly rate.
How much does it cost?

Our computer training service has a chargeable fee:
1-2-1 Computer lessons - Charges are £20 per hour
How to access our computer training service
By phone: 01296 431 911
Select option 1 for the Computer Training service.
By email: age@ageukbucks.org.uk