Contact us for support and advice
Call us between 9:30am and 1:30pm, Monday to Friday, on 01296 431 911
Welfare benefits home visiting on hold until January
Please note that from 1st December, due to increased demand, we will be unable to accept any new referrals for our Welfare Benefits home visiting service. We are still able to support you over the phone with any queries regarding benefits or benefit entitlement. We hope to open again to referrals for home visiting support on 2nd January 2024.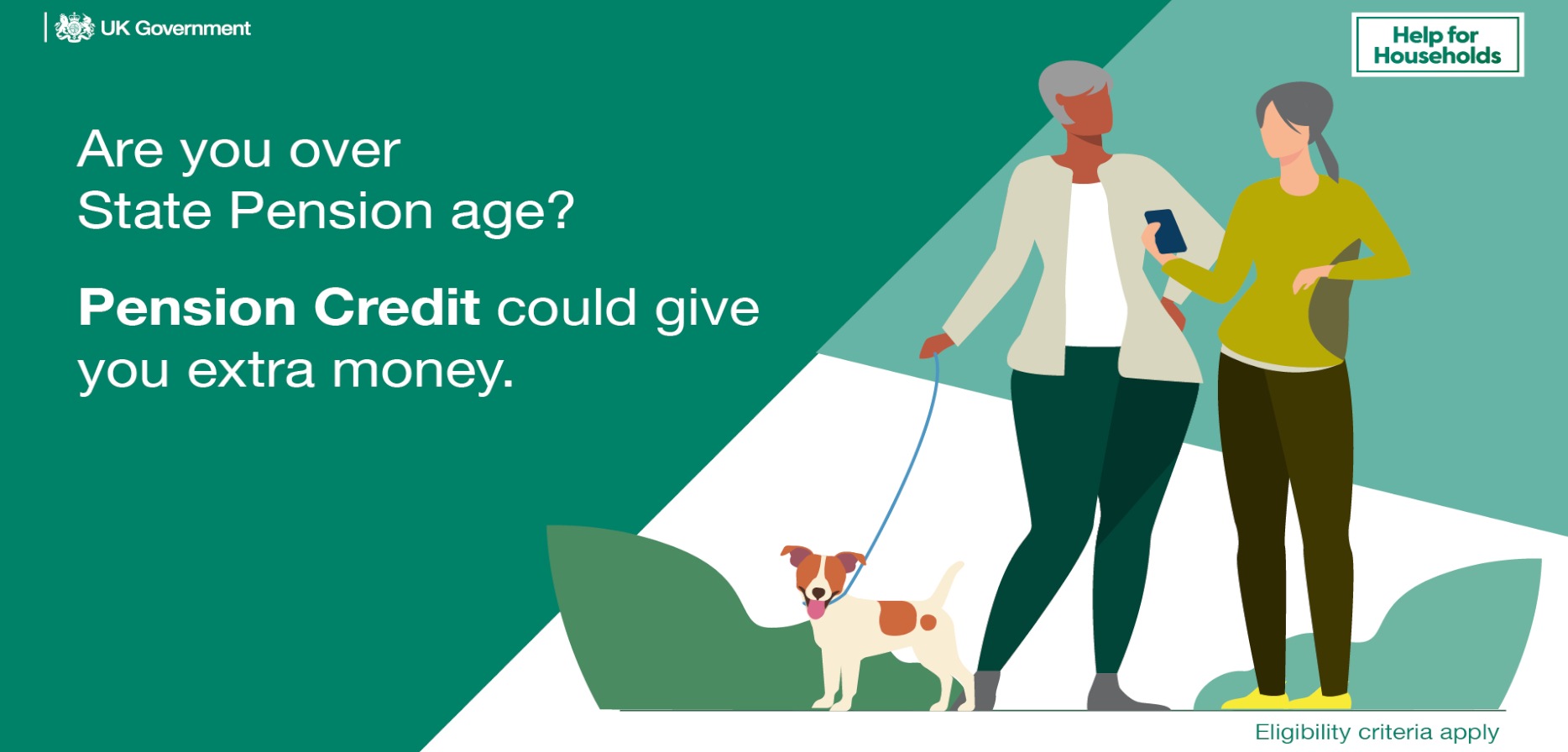 As part of the Department of Work and Pension's Pension Credit week of action, we at Age UK Buckinghamshire would like to encourage people in Bucks over state pension age to check their eligibility for this valuable benefit. Please take a couple of minutes to learn a little more by watching this short clip, and checking your eligibility on the Pension Credit calculator
Don't forget, our brilliant Welfare Benefits Service is here to help you. If you think you may be eligible for Pension Credit and would like to discuss this further, please call our friendly team on 01296 431911 any weekday morning between 9.30-1.30.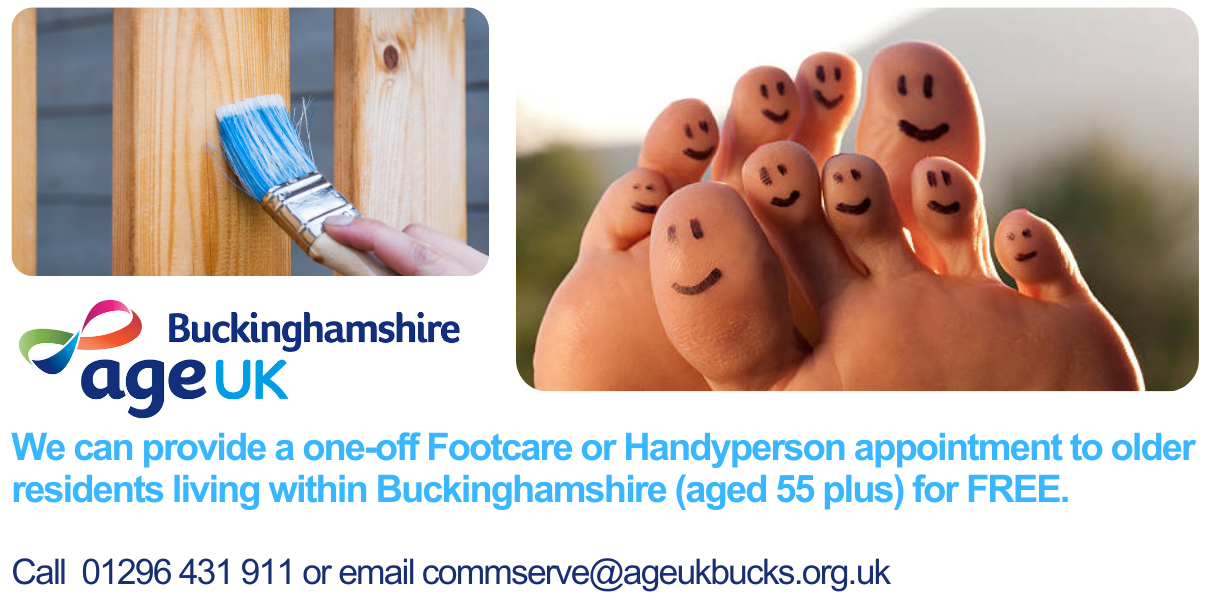 Great news! We've been successful in receiving some extra funding for Home Services Support Plus, aimed at the most vulnerable older people in our community that have been disproportionally affected by the cost-of-living crisis.
We are able to provide a one-off Footcare or Handyperson appointment to older residents living within Buckinghamshire (aged 55 plus) at our cost and not yours!


Eligibility will be primarily means tested (those that are eligible for Pension Credit/Universal Credit) but we may also be able to support those that are receiving disability benefits (Attendance Allowance/Personal Independence Payment/Disability Living Allowance). Our main focus area this month will be Aylesbury Vale.


If you are in need of a Footcare appointment or have a small handyperson job that you need support with, and believe you may be eligible please contact us on 01296 431 911 and press option 1 (9:30-1:30pm, Mon-Fri).
Join our Hospital Discharge Support team-in Aylesbury.
We have many exciting opportunities to join our Hospital Discharge Support team at Wexham and Stoke Mandeville.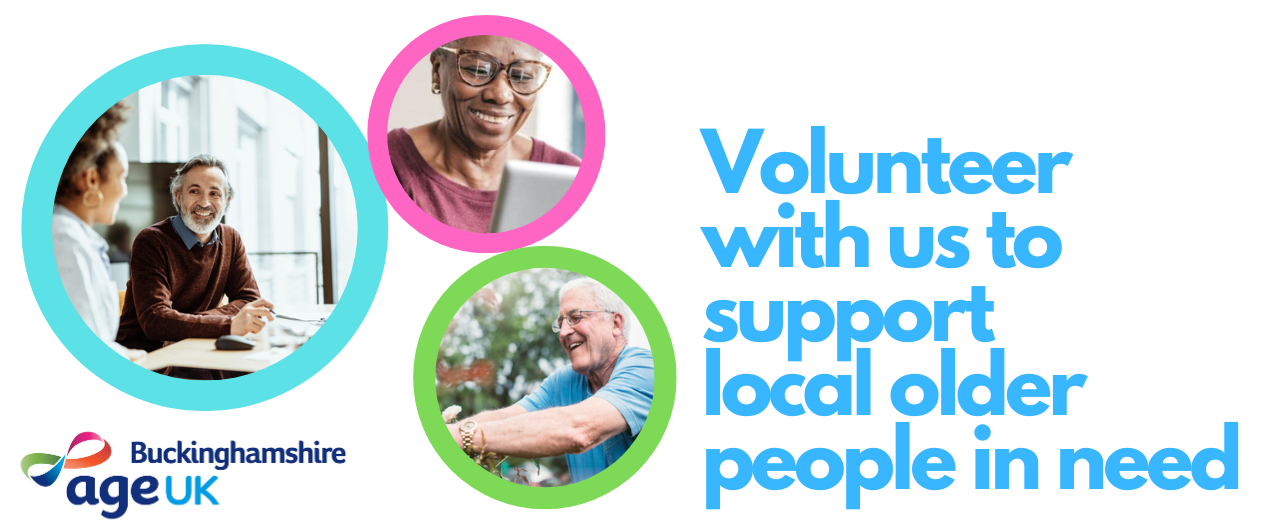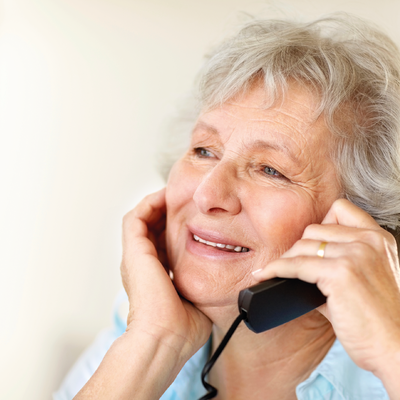 Our friendly I&A team are here to answer any queries you may have on the current cost of living crisis. We know times are hard for many older people, please do give us a call to see if and how we can help.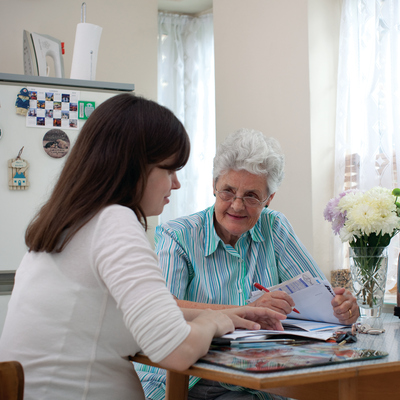 All you getting all the benefits you're entitled to? If you're not sure, give us a call. Our friendly staff and volunteers are on hand to help. We can help with personal independence payments, attendance allowance and many more.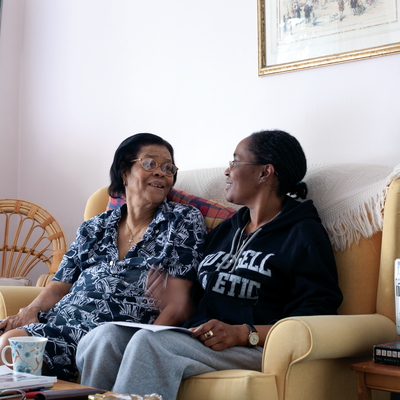 Are you here to volunteer? Then you're in the right place. We have ample opportunities available from befriending to volunteering in our head office. Sign up below to be part of something amazing.
How we can help you
We provide vital services which focus on the needs of older people in Buckinghamshire.
Information and advice
Information and advice on all issues of concern to older people, their families, friends and carers.
How you can help us
With your help we could provide more of the services that older people ask for and tell us they need.