There are so many exciting and fun ways you can help us fundraise.

Become a Local Fundraiser
Become part of sometimg special and become a fundraiser for Age UK Calderdale and Kirklees!
Run, cycle, walk, hike, shave your head, throw a bake sale, even do a skydive! No matter what your idea to fundraise may be we can help support you on your fundraising journey.
Become a Corporate Partner
Are you a business in Calderdale and Kirklees and want to start raising money for an amazing cause in your local area. All funds raised in your fundraising efforts will help provide care and support to older isolated people locally.
Where to start
You can set up your own fundraising page on the Justgiving website: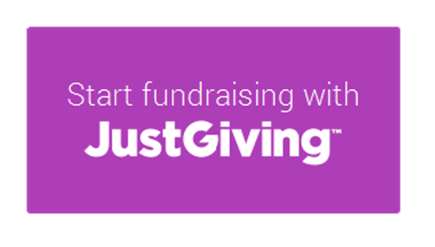 Shop!
Shop online at Amazon Smile and they will donate 0.5% of the net purchase price (excluding VAT, returns and shipping fees) of eligible purchases to the charitable organisation of your choice.
AmazonSmile is the same Amazon you know. Same products, same prices, same service. Simply follow the link and start shopping to support Age UK Calderdale and Kirklees!
Collection tins
If you or your business would like to take a box to be able to collect loose change for Age UK Calderdale & Kirklees, please contact 01422 252 040. If you have a full box that needs picking up please get in touch.
Volunteering as a Fundraiser in your community
If you don't feel like a sponsored fundraiser is for you but you would like to help. We are currently recruiting Community Fundraising volunteers who can help us raise money in simple ways, working in your local community and with flexiable times, from as little as 2 hours! For example this could be looking after a bucket collection for us or holding a bucket for us at an event or being part of a fundraising group where you host local events and invite your friends along to raise money!
We are happy to support you with any fundriaisng idea you would like to do or any fundriaisng volunteer questions. Please contact us at enquiry@ageukck.org.uk or call 01422 252 040
Celebrations
If you are planning a wedding, anniversary or special birthday why not ask your guests to make donations to Age UK Calderdale & Kirklees.
We can provide special gift aid envelopes for your guests to discreetly donate in your honour. We will then be able to provide you with a list of donors and the total amount raised.
Fundraising pack
Please click here to download an Age UK Calderdale and Kirklees fundraising pack, full of ideas and tools to help you on your fundraising journey!
Fundraising pack
Contact us
Get in touch with us using the details below for more information about fundraising with us and your free fundraising pack. The Fundraising Team, Age UK Calderdale and Kirklees, 4-6 Woolshops, Halifax HX1 1RJ | Telephone: 01422 252040