Leave Age UK Calderdale and Kirklees a legacy: a gift in your will helps us be here, day after day.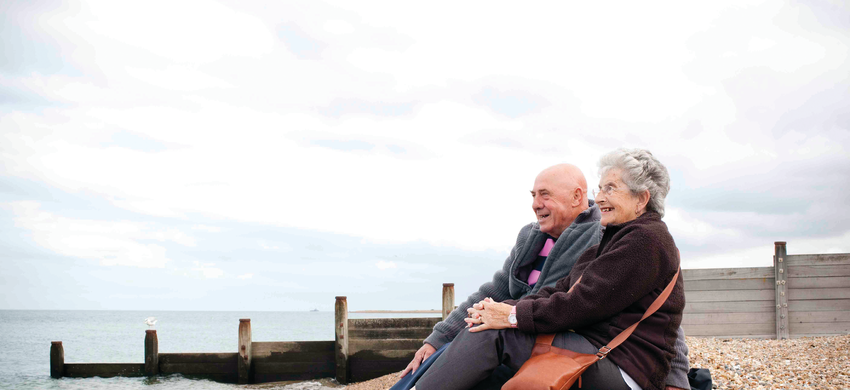 No-one should spend later life feeling vulnerable and alone. Age UK Calderdale and Kirklees make sure older people aren't forgotten or left to struggle on their own. We are here to listen, support, advise and help people feel independent and secure in their own homes.
If this is something you believe is important, the answers to these frequently asked questions may help you decide.
I haven't written my will yet. How important is it that I have one and how complicated is it?
Writing a will is a crucial way to ensure that your wishes are carried out after your death. It needn't be a complicated process and it means your loved ones can carry out your wishes easily. We have lots of information available to help you plan and write your will.
Not sure where to start? Download the Will Planner at the bottom of the page or make an appointment at one of our free Legal Advice sessions.
I'm not sure what to leave as a gift. What are there different types?
You can choose to leave a residuary gift (a share of your estate after taxes and debts have been paid), a pecuniary gift (a fixed sum of money) or a specifc gift (a gift of property, a specific possession such as a painting or stocks and shares).
Whatever the value of your gift, it will go along way to help someone who needs us.
How can I take care of my famly and leave a gift to Age UK Calderdale and Kirklees?
Your family should always come first. But once your loved ones have been taken care of, we hope you will consider leaving us a gift in your will. If you are worried about not having enough to leave, you could consider a residuary gift (see above) rather than a fixed sum, as it's less likely to devalue over time.
How easy is it to leave a gift to Age UK Calderdale and Kirklees in my will?
It's very easy to include a gift to us in your will. If you have already made a will, there's no need to re-write it. A qualified professional such as a solicitor or professional will writer can draft an amendment called a codicil or click here for a ready-made codicil form.
Contact us
Call us on 01422 252 040 or email us for more information on leaving us a gift in your will.