Transport home and support after a stay in hospital.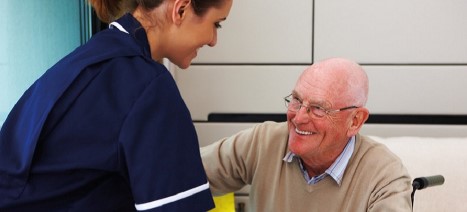 Home from Hospital Seamless Service
We are working in partnership with Community Transport in Calderdale and Kirklees to provide this service.
We offer a seamless transport and support service providing a safe supported journey home by Community Transport and patients are met by an Age UK staff member or volunteer to provide immediate support at home.

You must book this service through Hospital staff in Calderdale and Kirklees: contact the coordinators on 0300 0200213 who are available Monday - Sunday, 10 am til 5.30 pm.

Dr Matt Walsh, chief officer of NHS Calderdale CCG said:

"The Seamless Home from Hospital Service is another successful part of Calderdale CCG's mission to provide effective, patient-focussed care closer to home.

"By investing in services like this, which offer support to people in their own homes, we're making sure people get the care they need while reducing the strain on hospital services. The success of collaborative and integrated care services such as these can be seen in some of the excellent patient testimonials the service has received."


Contact our Home from Hospital Service
If you would like to find out more, please call 01422 252040. Signposting to other Age UK C&K services that will benefit you can also be made on you behalf.