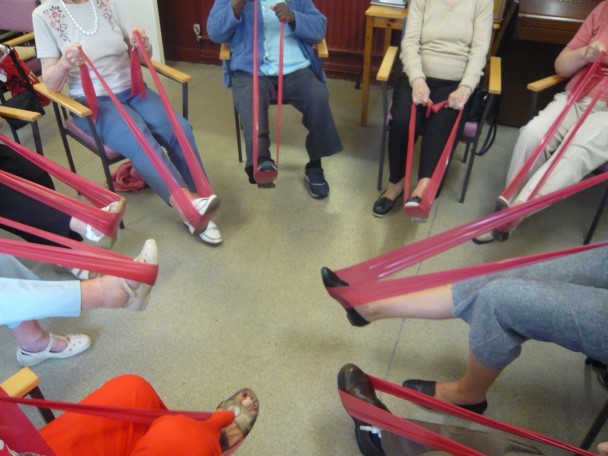 Our Healthier Lifestyles project provides advice and support to those needing to manage existing conditions and improve their physical and mental wellbeing
Health Champions assist by helping out at Health Hubs at Age UK Croydon's activities centre, and within the local community at outreach sessions across the borough. They also visit clients in their own homes, encouraging healthy eating by making meal times a social affair.
What is expected of me?
Good listening and communication skills
Awareness of healthy lifestyle and healthy ageing factors
Ability to shadow then lead in supporting existing and new clients to Health Hubs and Outreach sessions to feel welcome and valued
Ability to assist attendees to fill out registers, data collection and monitoring forms
Willingness to support older adults and work with people of all cultural backgrounds
Confidence to work alone, and travel around the borough, if visiting someone in their home
Experience in a health setting is desirable, but not required
What you will get out of it
Relevant training courses will be provided, including support to gain knowledge in the general running of the Healthier Lifestyle team
Regular supervision and support given
Meeting new people and being part of a vibrant volunteering team
Gaining new skills
Travel and other expenses will be reimbursed
This role is subject to an enhanced Disclosure and Barring Service check and a three months trial period.
Role Description
For more information, please see our role description