Heating concerns and advice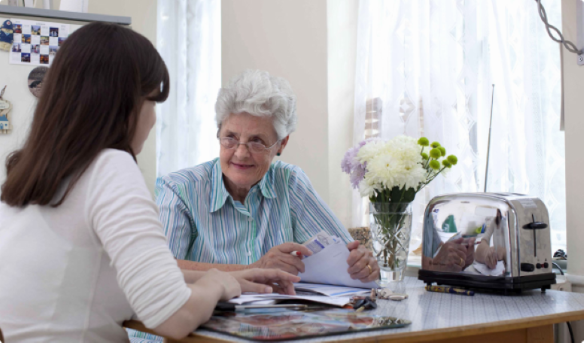 Published on 04 January 2022 01:38 PM
Rising gas and electricity bills
Older people on low incomes (in particular) will be adversely affected by the current crisis in the energy sector. With the increase in the energy price cap, consumers are facing average increases in their annual gas and electric bills of £139. This could lead to older people cutting back on their heating, which is dangerous as older people are more vulnerable to the impacts of living in a cold home during the winter months.
Worried about your energy bills?
Rising fuel bills are a big concern for many people right now, but there is support available. Before you turn your heating down or off altogether, please call Age UK Derby and Derbyshire or Age UK National's Advice Line to check if you are receiving all the financial help you're eligible for. Lots of people don't realise they're entitled to extra money, which can really help with bills.
Information guides
National Age UK have produced copies of the 'Winter Wrapped Up' guide and other supporting winter materials. This guide gives lots of tips and advice about keeping yourself and your home warm in the winter.
The following guides have also been updated and subject to stock are now available:
- Save energy, pay less
- Wills and estate planning
- Your mind matters
- Staying safe
They, and many more, are all available to download from the Age UK website https://www.ageuk.org.uk/services/information-advice/guides-and-factsheets/ or you can call our information and Advice team for a copy on 01773 768240
How to find out more:
There is information on the Information and Advice pages of the Age UK national website about the changes to energy prices and the options available to older people - https://www.ageuk.org.uk/information-advice/money-legal/debt-savings/energy/changes-to-energy-prices/
David Southgate from the Age UK has written an article about the causes of the current energy crisis, and the Government's options for supporting older people to stay warm and well this winter. Here is the link - https://www.ageuk.org.uk/discover/2021/september/explaining-the-energy-crisis-and-what-can-be-done-about-it/
The Information and Advice Team at Age UK Derby and Derbyshire are able to give you information over the phone, to help with age related matters, which includes benefits checks. Please call 01773 768240 and select option 1. You will be able to leave your details and one of the advisors will call you back.
More information about our work