Falls prevention Care Home Standards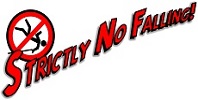 This page gives information about the Falls Prevention Standard and Active Care Home Mark, for care homes and day services
Falls Prevention Standard
To achieve this standard, a home must be delivering:
At least one chair-based exercise session to their residents a week.
The instructor should hold an appropriate and recognised level 2 qualification in chair-based exercise (we recommend CYQ).
The sessions will have been monitored and include exercises designed to develop muscle strength and improve balance.
Exercise sessions will allow for progression as residents' abilities improve.
The sessions are to be inclusive and fun.
Ideally all homes where we have trained a member of staff should be working towards this standard.


Active Care Home Mark
It is recognised that in some venues it is not realistic to achieve the Falls Prevention Standard. The Active Care Home Mark has been developed to acknowledge the work that goes on in care homes to engage residents in physical activity. Homes will achieve this standard where:
All staff have participated in a falls awareness and benefits of exercise training session.
A minimum of 2 physical activity sessions are offered per week for example: using CD/DVD; ball / balloon games; chair games (skittles, curling, boccia, bowling); sing-along with music & movement; dancing; seated exercise sessions led by external instructors - T'ai Chi, Zumba
An information pack on falls prevention/SNF is available to visitors including those on respite care or rehabilitation
1 SNF falls prevention taster session is delivered for the residents.
Getting it right for you
We believe you deserve the best possible service and if that has been your experience, please let us know. If you feel our service has failed to meet the high standards you deserve and should expect please make a complaint. We welcome complaints which can help us learn and improvements can help reward good work and encourage others to strive for the best performance.
To make a complaint or compliment contact: Katy Pugh, Chief Executive, Age UK Derby and Derbyshire, 29A Market Place, Heanor, Derbyshire. DE75 7EG
Safeguarding adults
If you have any concerns about whether an older person, or yourself, is being abused or neglected, please see our safeguarding adults page for help. We are committed to preventing the abuse and neglect of vulnerable adults.
Other information you may find helpful
Related pages on our website
Related pages on other websites