The Padwicks are back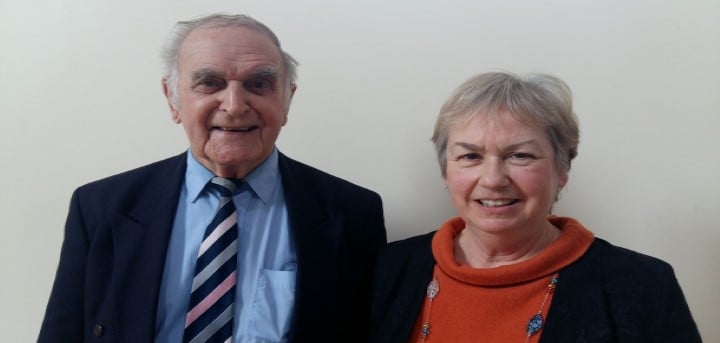 Published on 11 March 2022 11:27 AM
The popular Padwicks are back with their monthly afternoon shows, starting on Thursday 14th April 2022 at 1.30pm for a 2pm start. Each show bristling with music, laughter, songs & facts.
Thursday 14th April: The Story of the British Music Hall.
Marie Lloyd, body snatchers, Max Miller, magic, Daisy Bell, strikes, Albert Chevalier, accidents, Harry Champion, Robb Wilton & more.
Thursday 12th May: The Queen - Snapshots of A Life:
Sandringham, corgis, Prince Philip, the abdication, the Blitz, Diana, The Coronation, Oklahoma, Princess Ann, Prime Ministers & more..
Thursday 9th June: The 1930s
Gershwin, Jarrow March, Snow White, Hitler, Wizard of Oz, Fred Astaire, Gandhi, Abdication, Mae west, Lindbergh, Coward & more.
Thursday 7th July: All Things Banned and Censored
BBC, Psycho, George Formby, Jane Russell, adverts, Eartha Kitt, tombstones, cricket, Oh Calcutta!, Spike Milligan Sooty and more.
Thursday 8th September: The Cinema
Hitchcock, Wurlitzers, Al Johnson, usherettes, Hollywood, Michael Cain, Walt Disney, Pathe News, Oscars, Pearl and Dean & more.
Thursday 13th October: The Seaside
Max Bygraves, whelks, Brighton, seaweed, lighthouses, Donald McGill, seagulls, Alan Bennett, piers, smugglers, Canute & more.
Thursday 10th November: The 1920s
Victor Sylvester, The Charleston, Marie Stopes, prohibition, Barbara Cartland, flappers, Jeeves, talkies, Wembley, just William & more.
Thursday 8th December: A Sideways Look at Christmas
St Nicholas, cards, presents, Bing Crosby, snow, robins, Irving Berlin, Pam Ayres, Cromwell, indigestion, Shirley Temple & more.
Location: St Peter's Church Hall, Vera Ave, Winchmore Hill N21 1DN W9 Bus or Grange Park Station £5 on entry which includes tea and Cake. For more information please contact Age UK Enfield on: 020 8375 4120.
All money raised goes to age UK Enfield.
Email: admin@ageukenfield.org.uk or laura.newey@ageukenfield.org.uk