The Padwicks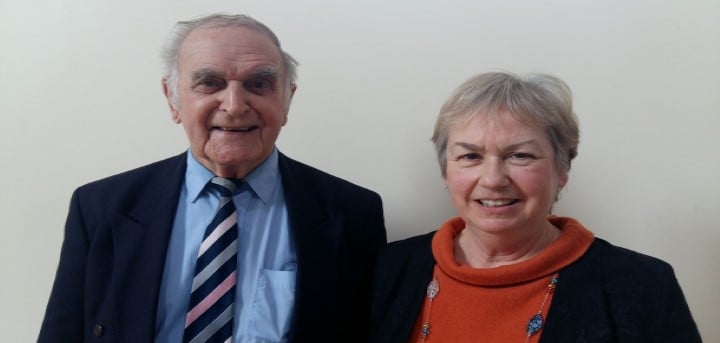 Published on 01 September 2019 02:27 PM
Age UK Enfield have joined up with The Padwicks to bring monthly afternoons of shows.
Tuesday 8th October: The Brides in the Bath & other Tales.
Murders, motives, dick Turpin, poison, bigamy, a letter, Parkhurst, aliases, The Old Bailey, fingerprints, Broadmoor, Epping & more.
Tuesday 5th November: The 1930s
Gershwin, the driving test, Wizard of OZ, Vera Lynn, the Olympics, Chamberlain, JB Priestley, the abdication, snow White & more.
Tuesday 17th December: Love
Dorothy Parker, Gracie Fields, rings, Nellie Lutcher, St Valentine, Pam Ayres, Relate, Thomas Hardy, Noel Coward, Glums & more.
Tues 7th Jan: Quirky Pictures & Curious Stories
Unusual headlines, peculiar street signs, cartoons, topical insults, caustic comments, graffiti, singular anecdotes, oddities & more.
Tues 7th April: The Seaside
Max Bygraves, whelks, Brighton, seaweed, lighthouses, Donald McGill, seagulls, Alan Bennett, piers, smugglers, Canute & more.
Tues 26th May: The 1950s
Elvis, National Service, skiffle, Dylan Thomas, Tom Lehrer, Harold Macmillan, The Korean war, Billy Haley, Marilyn Monroe & more.
Tues 9th June: A Romp through 200 Years of Entertainment
The Muppets, folk, Grimaldi, radio, Peter Cook, Noel Coward, TV, Barrow Poets, ragtime, music hall, swing, Tommy Trinder & more.
Location: St Peter's Church Hall, Vera Ave, Winchmore Hill N21 1DN W9 Bus or Grange Park Station £5 on entry; just turn up.
For more information: 020 8375 4118 All money raised goes to Age UK Enfield