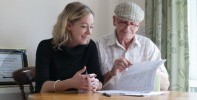 We offer you free, confidential and expert advice through our information service. If you need to know about social care, housing, scams or pension advice, we are here to help.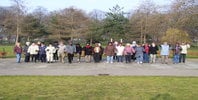 Join our friendly walking team and keep fit while making new friends.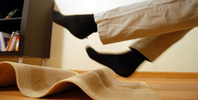 The Fall-Stop Service is there to support older people with frailty at risk of falling.
Help with benefits
Our Advisers are trained to help you on some of the following topics: Free Benefits check, help with applying for benefits and much more.
Your care journey
Home Based Support service offers support with all aspects of personal care, shopping, cleaning and much more
Get fit and healthy
Kick off 2018 by changing your life for the better
Healthwatch Enfield
Healthwatch Enfield is here to help local people get the best out of their health and social care services.
Our quality marks

Age UKEnfield has achieved the Age UK Charity Quality Standard (CQS). The CQS is externally assessed by quality assessment experts, SGS.