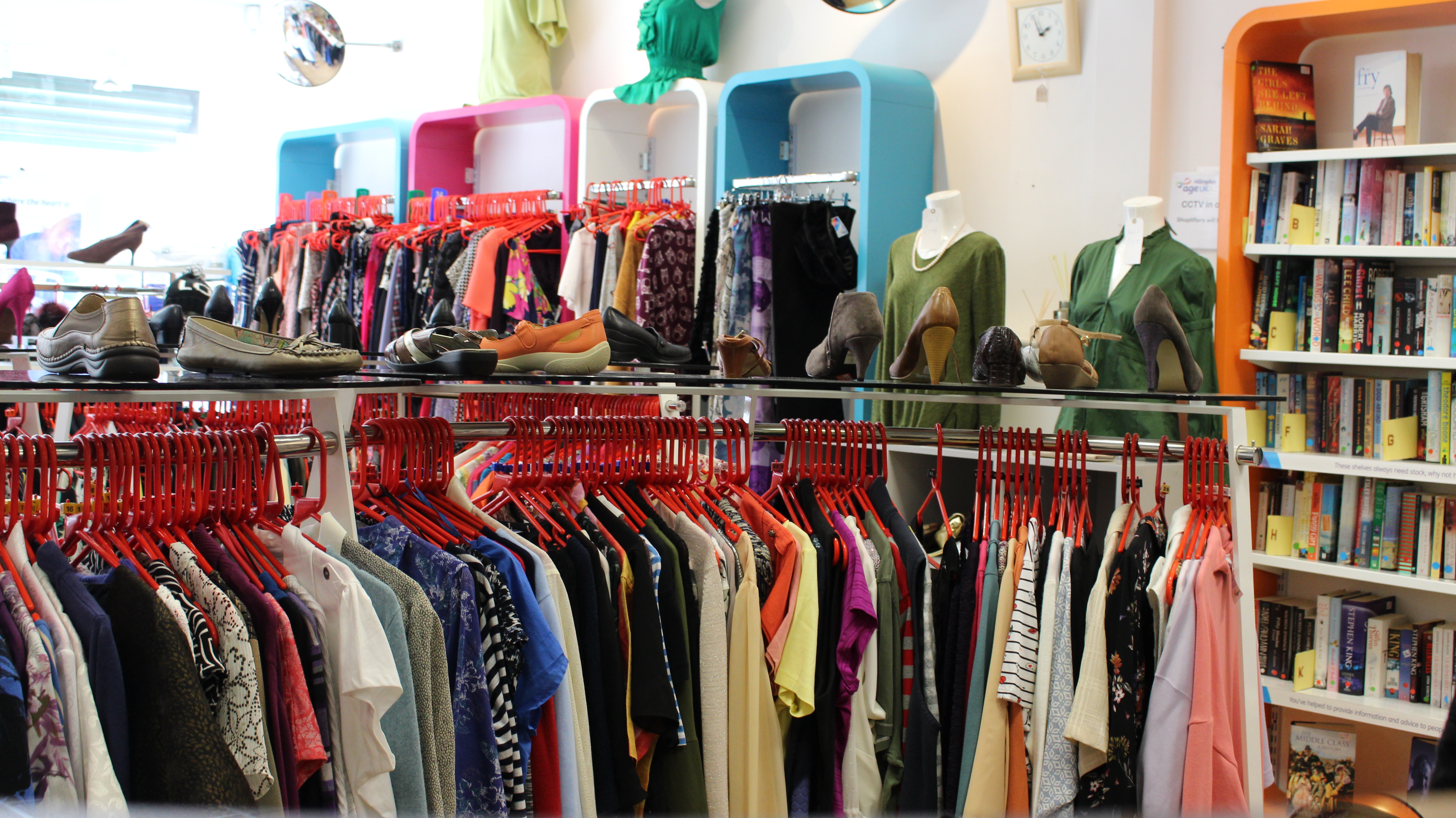 Looking to bag a bargain, declutter your life, or volunteer? You can do all three at our charity shops.
Our shops, in Hayes, Ruislip and Brent provide valuable income to help us to continue to deliver our wide range of services.
Our charity shops not only brings in money, they are also an regular point of contact with the local community. The shops see many regular visitors, many of these people who value the contact with the shop volunteers.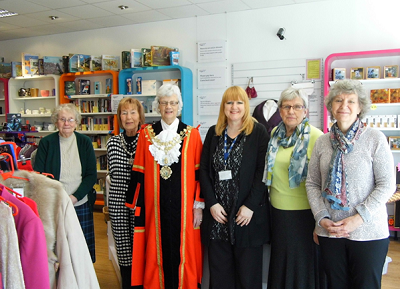 We pride ourselves on the quality of our stock. We sell clothes, bric-a-brac, books, jewellery, DVDs and CDs, some small electrical goods...and much more. They are little hubs within their communities, with many customers coming in again and again and staying for a chat.
We are very proud of the window displays in our shops. Our creative retail team change them regularly and we feature certain items at certain times. Have a look at the list of themes below to see if there's anything to tempt you.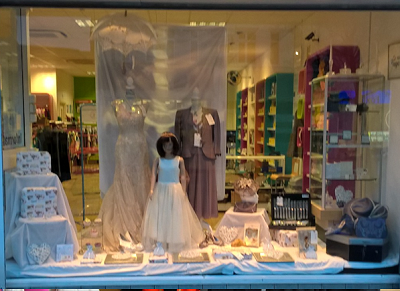 Where to find our shops?
Ruislip Charity Shop 105 High Street, Ruislip, HA4 8JN
Hayes Charity Shop 266 Kingshill Avenue, Hayes, UB4 8BY
Brent Charity Shop 120 Craven Park Road, Harlesden, NW10 8QD
Donate to Our shops
Donations are always welcome you can drop your donations to our shops. Whether you're just having a clear out, or are moving house, please bring us your unwanted items.
All our shops would be pleased to accept the following items from you:
Quality Clothes
Quality Designer and branded wear
Quality Shoes
Quality Books
Quality DVD and CD
Quality Art
Quality Antiques
Quality Bridal wear
Quality Small electrical appliances that are working – we will PAT safety test them
Quality Small furniture items (e.g. side table)
Quality Porcelain and china
Quality Household items in clean and undamaged condition
Quality Toys
Quality Puzzles
Quality Household linens and good quality curtains
Unopened cosmetics and gift sets
Disability equipment such as wheelchairs & mobility aids (that have not been prescribed)
Don't worry about the quality of clothes, if we are unable to sell your items we can still generate income by recycling them.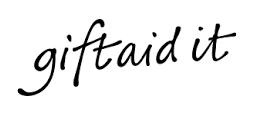 When you donate goods,if you are a UK tax payer, please ask us about Gift Aid. We can claim an extra 25% of the value of your donation from the tax man, so it's very worthwhile. £10 worth of donations becomes £12.50!
We regret we are unable to accept the following items for sale at our shops:
Large Furniture Items
Crash Helmets and Riding hats
Knives, firearms (including replicas), explosives-including fireworks or any weapons
Pirate DVDs
Pornography
Baby car seats, prams and pushchairs
Any chemicals or inflammables
Duvets
Beds or Mattresses
Cots and cradles
Broken toys
VHS videos and cassette tapes
Printers, TVs and computers
Real Fur
Opened Cosmetics
Food or Drink
Household/Garden Waste
Medical equipment and medicines (your local pharmacy can dispose of these safely)
Sharps: darts, needles, scissors, swords and spears
Gas and Oil appliances
Items too large to store or display in our shops
Incomplete puzzles
Golf clubs
Broken bric-a-brac
Magazines
If you are unable to drop them off a collection may be arranged through a volunteer driver by calling your local shop. (Please note we DO NOT have a van and are unable to collect furniture items/house clearances)
You may also consider having one of our stock donation bins at your workplace, school or club.
Volunteering in our Shops
Our shops are staffed by a combination of paid staff and volunteers, so if you have a few hours to spare and would like to help out in a busy, friendly environment please ask in one of the shops.
The role involves receiving, sorting, presenting for sale and selling donated goods.
If you would like to volunteer for us please visit the volunteering section and download an application pack.
Shop with us online
If you want to shop online from the comfort of your own home, why not visit our Ebay shop?