Want to get involved and help Age UK Hillingdon, Harrow and Brent?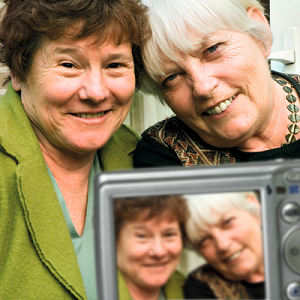 Imagine growing old gracefully. Imagine being involved, valued, empowered and supported by your local community.

Imagine feeling safe and secure in your own home. Imagine a retirement of good health spent surrounded by laughter and love.

Now imagine growing old without any of this. It doesn't bear thinking about but often this is a reality for many older people. There are many ways to support us to make sure this doesn't happen to older people in Hillingdon, Harrow and Brent.

With demand for our services increasing every day, we rely greatly on all our supporters and volunteers.
Explore the opportunities to get involved
Age UK Hillingdon, Harrow and Brent would not be able to function without the help of individuals and companies giving their time, skills and/or money to help older people. There are a range of ways you can help, some costing very little, if nothing at all.
If you would like to get involved, there are lots of things you can do. Whether you want to work for Age UK Hillingdon, Harrow and Brent, make a donation, take part in a fundraising event, help with our campaigns, or give your time by volunteering, your help would be much appreciated.
Every single donation raised will be spent solely on our services throughout Hillingdon.

Any donation, no matter how much, is greatly appreciated.

By leaving a gift in your will to Age UK Hillingdon, you can help to make sure that we can keep making life better for older people in the borough.
Whether you choose to jump out of an airplane, host a bake sale or fundraise at work or school, there's something for everyone.

Want to make a difference to the lives of older people living in the London Borough of Hillingdon?
What's it like to work where what you do makes a difference?

Gift aid means that if you are a UK tax payer, for every £1 you donate we can claim an extra 25p. This is a brilliant way to increase the impact of what you give at no extra cost to yourself.