Hillingdon Social and Activity Groups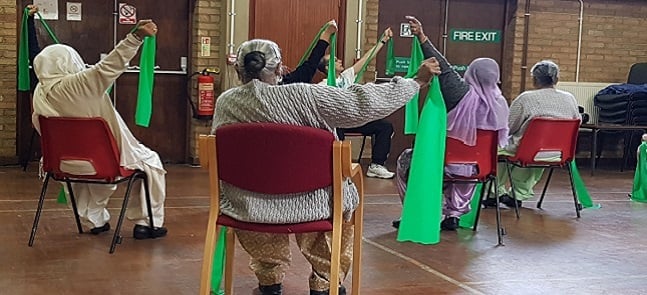 A big hello from the Team, if you would like to ask about our clubs please contact us about a taster session
Age UK HHB runs over 10 activity groups and clubs across the borough of Hillingdon for older people.
These groups are "person centred" and focus on the young at heart and with the aim to stimulate mind, body and soul. Each club reflects the members interests and this feeds through to the activities we facilitate.
The staff and volunteers work hard to ensure everyone feels welcome and at home.
Our approach is all about maintaining independence, building confidence, making friends and above all... having fun! Our groups and activities take place across the borough.
Please take the time to look through the activities listed below. We're sure you'll find something to suit you. Many of our groups are run on a "drop in" basis, so no need to worry if you are running late or need to leave early!
Age UK in Hillingdon clubs
Contact us
If you would like to contact our Clubs and Activities Team Tel no: 020 8589 0067 or