Why not come and join in our wide range of activities and services at our Townfield Centre. We are sure to have something to suit you.
Opening hours Monday to Friday 9:00am - 4:00pm.
Activities
Art Group -Tuesday 1:00pm - 3:45pm
Art Class - Thursday 1:00pm - 2:30pm
Knitting Natters - Thursday 2:30pm - 4:30pm
To find out about what's going on at Townfield or to make a booking, please call us on 020 8756 4390 or please Click here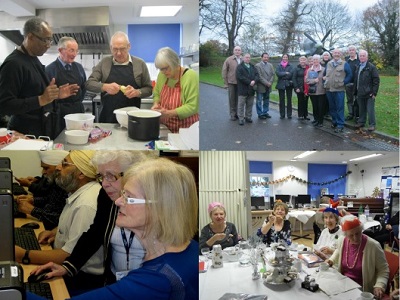 How to find us
The Townfield Community Centre is a 10-15 minutes walk from Barra Hall Park. There is limited parking for visitors at our premises and it is best to use public transport.
Buses
Bus route numbers H98 and 195 (from Hayes Town) all run along the Church Road past the Townfield Road.
Our address
Townfield Community Centre
Townfield Road
Hayes
UB3 2EL
Tel: 020 8756 4390
Fax: 020 8589 0056