Social Prescribing Link Worker (Harrow)
Full time - 35 hours per week
£24,000 per annum
Contract: Permanent
Based in the Harrow Area
Closing date for receipt of applications: 9am on Monday 14th October 2019
Interviews: Monday 28th October 2019
Are you looking for a fresh challenge? Join a ground-breaking new social prescribing service, led by local voluntary sector providers in partnership with the Local Authority, Public Health and GP leads.
Harrow Community Action (HCA) is a voluntary sector consortium established to deliver creative solutions to public service contracts within a robust governance structure.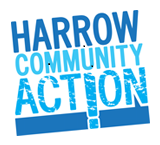 We currently run three services: An advice & information service, a volunteering support programme and fundraising/capacity-building service for local groups.
All our services are delivered by local voluntary organisations for which HCA is the vehicle to bring organisations together.
As a Link Worker, you will be employed by one of our quality assured member orgnaisations. You will also be assigned to work closely with a group of GP practices called a 'Primary Care Network', a new structure in the NHS. You will be a member of a team of five Link Workers in Harrow under the umbrella of HCA and you will be supported by an expert Social Prescribing Manager post. We will provide full induction and training into this exciting new role, which is being rolled out across the whole of the NHS.
We are looking to recruit to the post of social prescribing link worker, to work within our primary care network multi-disciplinary healthcare team, providing 1:1 personalised support to people who are referred to them by team members and local agencies.
You will provide 1:1 personalised support to people who are referred to the service which empowers people to take control of their health and wellbeing by giving time to focus on 'what matters to me'. The social prescribing link worker will build trusting relationships with people, create a shared personalised care and support plan and connect them to community groups, VCSE organisations and services. They will also work with partners to provide support to community groups and VCSE organisations involved in social prescribing.
This role helps people to work on their wider health and wellbeing, specifically wider determinants of their health, such as debt, poor housing and physical inactivity, as well as other lifestyle issues and low-level mental health concerns by increasing people's active involvement with their local communities. This approach particularly helps people with long term conditions (including support for mental health), people who are lonely or isolated, or who have complex social needs which affect their wellbeing.
You must be a good listener, have time for people and be committed to supporting local communities to care for each other. You should have experience of working positively with people facing complex social and emotional challenges. You will have great interpersonal skills in supporting people, community groups and local organisations.
Please send the application & equality & diversity forms below to hr@ageukhhb.org.uk
If you have any questions about the role, or for an informal discussion with the recruiting manager, please send an enquiry to hr@ageukhhb.org.uk
We are committed to promoting equal opportunities.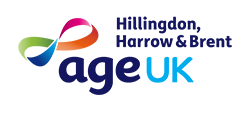 Document downloads
Further information relating to this vacancy and application form