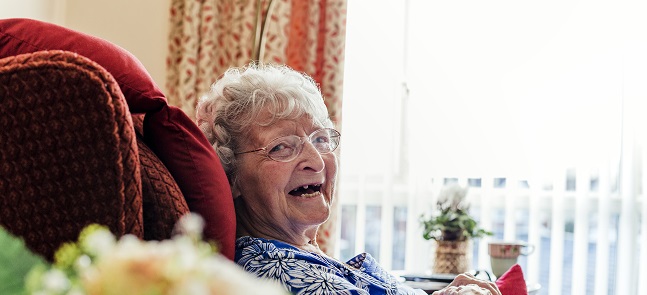 Our Help at Home service can take you shopping, to the hairdressers or barbers amongst other practical tasks like housework.
You do not need to have this support regularly
Our Home Helpers can give you a helping hand with a variety of tasks. We will come and discuss your requirements, your Home Helper will then visit on a regular basis to suit you; whether that is daily, a few times a week, weekly, fortnightly, monthly or as a one off.
The cost of this service is £22.50 per hour (minimum call of 1.5 hours per week) which we ask you to pay by Direct Debit to help keep administrative costs as low as possible. There is also a one-off fee of £20 for the initial assessment visit.
What we do:
Carry out a full "spring clean" including floors, kitchens, bathrooms, help to de-clutter, have a tidy up – whatever you need
Change bedding, laundry
Collect your prescriptions, dry cleaning, help with paperwork or do your shopping (take you or go for you)
Help prepare light meals
Escort you to appointments
Dementia Sitting
Social Contact
Please note we do not provide Personal Care
The above list is by no means exhaustive. We would be happy to visit to discuss individual requirements with which you might like our help.
If you are worried that you might not be able to afford the service, please talk to one of our staff as you may be entitled to financial benefits which will help with the cost.
For further information on this service
Call a member of our team on 020 8756 3053 Monday - Friday 9.00am - 4.00pm or