Telephone Information and Advice
We provide information and advice over the telephone on a range of topics that affect older people in Brent by telephoning us on 020 8861 7980 or completing the online form by clicking here.
Home Visiting Service
Age UK Brent has a contract with Citizens Advice Brent to provide free home visits for eligible people. All referrals for a home visit need to come directly to Age UK Brent from Citizens Advice Brent. Unfortunately we are unable to accept any direct referrals.
If you would like a home visit, please phone Citizens Advice Brent on 020 8438 1249 and explain why you need a home visit and they will refer you to us if they feel it is appropriate. The phones are very busy, so you need to keep trying until you get through. You can also send a letter.

Citizens Advice Brent (CAB)
270 – 272 High Road
Willesden
London
NW10 2EY
020 8438 1249
OPENING HOURS
Mon: 10am - 4pm
Tue: 10am - 4pm
Wed: 10am - 4pm
Thu: 10am - 4pm
Fri: 10am - 4pm
If you are disabled the CAB should make reasonable adjustments to their service based on your needs so that you can access the service. Under the law any information they give you should be accessible and meet your communication needs. This might be more accessible letters, longer appointment times etc.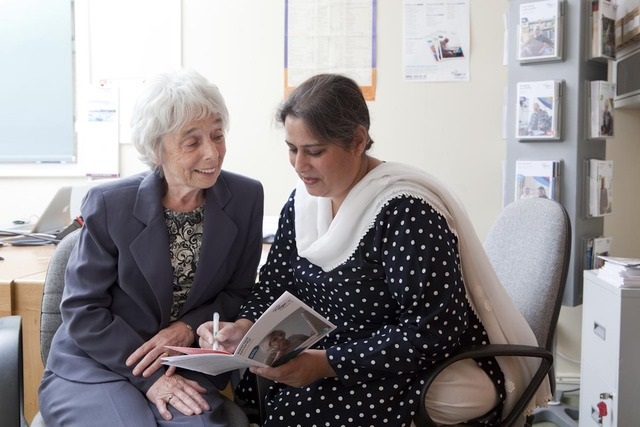 Other useful information sources
Advice for people who rent in Brent
Most private rental properties in our borough now require a licence. Brent Council has extended its licensing scheme to help raise standards in the private housing sector.Please make sure you tell them you have a communication need and this is noted on your file and passed on to any organisation they signpost you to.

Property licensing for landlords
Report a disrepair your landlord won't fix
Report a property

Advice4Renters (A4R) is the only advice organisation in London for private renters. Our goal is to transform the private renting sector through legal advice services for tenants, as well as through campaigning – telling policy makers what the problems are and what can be done to solve them.
Brent Advice Matters
See details of this new online resource for those seeking advice & information.
www.bam.org.uk
__________________________________________________________
Age UK Hillingdon, Harrow and Brent proudly holds the following Quality Standards: