Please note...
Due to high demand, we aren't taking any new referrals for our Befriending service at the moment. We are still taking new volunteers for the service so if this is something you are interested in, please follow the link.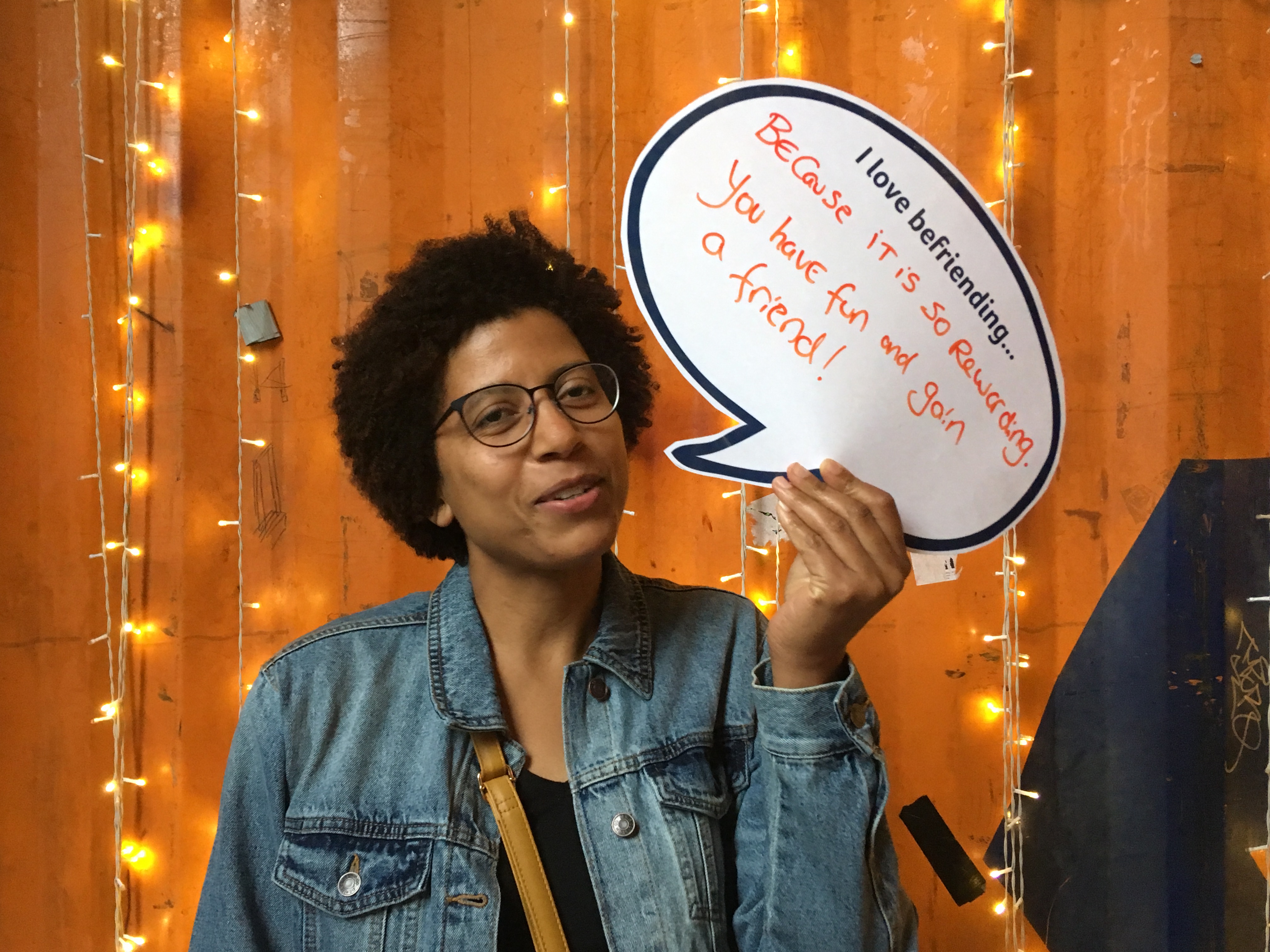 Here at Age Lambeth one of the ways we try to beat loneliness in later life is through our Befriending Service, where a volunteer visits an older person once a week in their own home.
Our befriending service is for anyone in Lambeth who is a Disabled person, has long-term ill-health, lives with mental health issues, is an unpaid carer or is aged over 55. Research suggests loneliness can be as harmful to your health as smoking 15 cigarettes a day. Befriending provides a person with a valuable link to the outside world and often acts as a gateway to further support and social activity. We match each client with a suitable volunteer who visits them for one hour a week.
What does a befriender do?
A befriender visits you for one hour a week at mutually convenient times. The visits are usually in the clients home, but some of our volunteers meet their clients in a cafe or go for a walk. Some reminisce over old photographs, play cards or board games, or just sit and talk about their lives. Your befriender can be a great link to the outside world and help you access other services, but they themselves cannot help with personal care or offer to counsel - they are just there to socialise.
Why choose befriending?
Befriending can make the difference between just managing and living. The service is flexible and can be used to complement other services such as day services or home care services. Befriending can offer relief to family carers and peace of mind to family living away.
The benefits of befriending
People experiencing loneliness and isolation develop personal friendships and positive relationships
People are able to share worries and concerns and reduce mental distress and anxiety
People have fun, social interaction enabling them to maintain social skills and reduce demands on family carers
Isolated and vulnerable people receive regular support and potential risks and additional needs can be picked up on at an early point
Extra support for carers and peace of mind for family members
Positive Connections
Positive Connections is a befriending project for older people living with HIV. Like regular befriending it aims to alleviate loneliness by providing an isolated older person with a weekly meet-up with a volunteer who can visit them in their home or meet them out and about for an activity, a walk in the park, or just a cup of tea and a chat.
Be a Befriender today and help an older person beat loneliness in Lambeth