MYneighbour (our new name for Befriending)
Covid-19 Update
We are still here to support you during Covid-19 but this does mean we have had to change many of our existing services. To get in touch with us to see if we can help contact us on 0333 360 3700. To see an update on each service please see our #Together campaign page.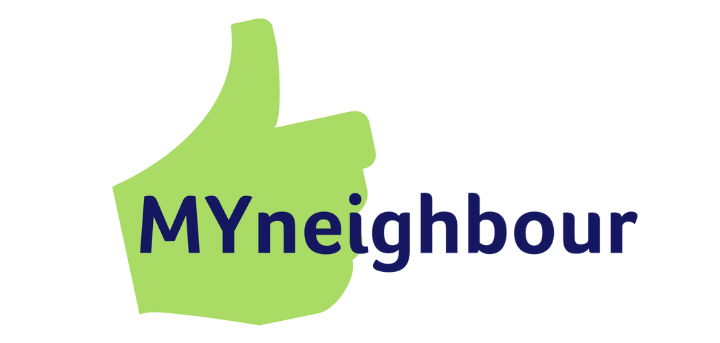 Please note...
Due to high demand, we aren't taking any new referrals for our Befriending service at the moment (We are however taking referrals for Positive Connections, please contact myneighbour@ageuklameth.org for help). We are still taking new volunteers for the service so if this is something you are interested in, please follow the link.
Here at Age Lambeth one of the ways we try to beat loneliness in later life is through our Befriending Service, where a volunteer visits an older person once a week in their own home.
Our befriending service is for anyone in Lambeth who is a Disabled person, has long-term ill-health, lives with mental health issues, is an unpaid carer or is aged over 55. Research suggests loneliness can be as harmful to your health as smoking 15 cigarettes a day. Befriending provides a person with a valuable link to the outside world and often acts as a gateway to further support and social activity. We match each client with a suitable volunteer who visits them for one hour a week.
What does a befriender do?
A befriender visits you for one hour a week at mutually convenient times. The visits are usually in the clients home, but some of our volunteers meet their clients in a cafe or go for a walk. Some reminisce over old photographs, play cards or board games, or just sit and talk about their lives. Your befriender can be a great link to the outside world and help you access other services, but they themselves cannot help with personal care or offer to counsel - they are just there to socialise.
Why choose befriending?
Befriending can make the difference between just managing and living. The service is flexible and can be used to complement other services such as day services or home care services. Befriending can offer relief to family carers and peace of mind to family living away.
The different types of befriending volunteers you can have:
Regular Befriending
Regular befriending is where we match you with a volunteer-based on your likes, interests and your location. They come and visit you once a week for about an hour, you can sit and chat with a cuppa or if you would like to head out for a walk, to a local cafe or anywhere you fancy visiting. Our team will keep in regular contact to see how you are doing.
Positive Connections
Positive Connections is a befriending project for older people living with HIV that are experiencing isolation specifically due to the stigma associated with living with HIV. It aims to alleviate loneliness by connecting you with a volunteer who also has a positive HIV diagnosis but who are living happily and healthily with the virus. Your volunteer can visit you once a week for an hour in your home or meet you out and about for an activity, a walk in the park, or just a cup of tea and a chat. Our team will keep in regular contact to see how you are doing. Click here to find out more.
Telephone Befriending
Friendship Calls is a free telephone friendship service for people 60 and over. They will match you up with a like-minded person who's keen to make a new friend, and every week they'll give you a call. This service is run by Age UK national and you can find out more information here.
Be a Befriender today and help an older person beat loneliness in Lambeth