Our Activity Centre offers a programme of social gatherings and regular weekly clubs.
If you would like to come and enjoy a sociable time with refreshments and lunch, why not come along to our centre? We have a friendly and supportive staff and volunteer team. Pop in for refreshments and companionship, Monday – Thursday 10.30am – 12.30pm or for lunch Monday – Friday 12.30pm – 1.30pm.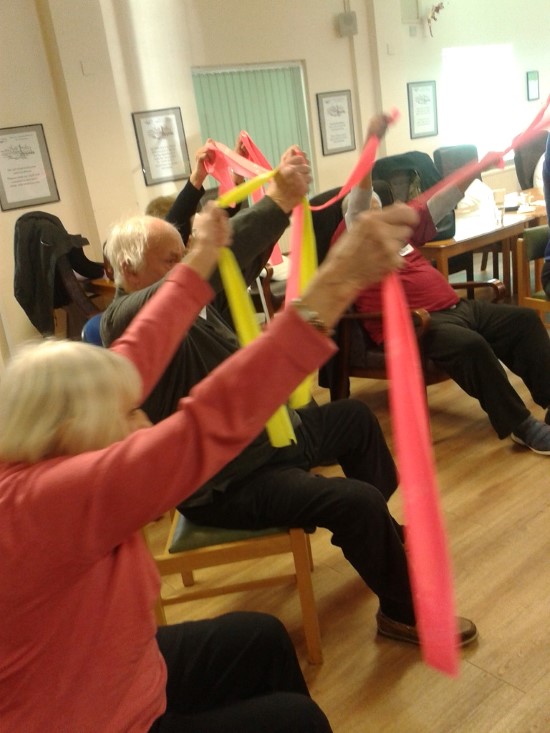 A little bit of information about our clubs and classes in the centre...
Aerobics exercise
Join our weekly exercise class with Turkan. Have fun whilst exercising to music - suitable for everyone.
Art class
Learn new techniques or brush up on existing ones in our art class, run by Jo. Suitable for all abilities.
Computer tablet drop in
Pop in if you would like to use a tablet with some friendly guidance.
Craft club
Make a different craft project each week.
Dance lessons
Learn new steps with our tutor and practice with our friendly group.
Gardening club
Join our group to make the gardens at Age UK Merton look beautiful.
Holistic therapy
Feeling achy or stressed? Triniti, our professional masseur and beautician, provides treatments on Wednesday and Thursdaus.
Indoor golf games
Join us for some fun golf fames, led by Community Golf. Each week there's a different game and challenge to take part in.
Love to lunch
A hot, homemade meal each weekday, with fresh ingredients (let us know in advance if you have any dietary requirements).
Rhythm and movement
This session combines chair based exercises to music and mindfulness. Including helping to build strenght and improving stability, stamina and wellbeing - with Caroline.
Scrabble club
Come along and join a friendly game.
Social club
Our social club is a chance to meet friends and make new ones. You can join in games, listen to music, chat or read the paper and relax! By joining our social club you can access other services we offer, inlcuding free information & advice and benegits checks.
Stitches
Bring your own knitting, sewing or crochet ideas or projects and chat while you work.
Zumba gold
This class introduces easy to follow Zumba moves that focuses on balance, range of motion and coordination.
To find out when these activites are happening, check out our latest What's On here!
The class introduces easy to follow Zumba moves that focuses on balance, range of motion and coordination.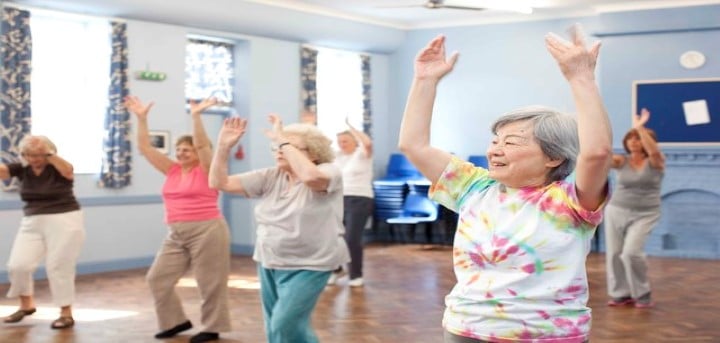 Tea, coffee and biscuits are provided for all our club participants and are included in the fee you pay.
To find out more or book your place, please get in touch. You can find all our contact details on our contact us page
and our current activity schedule on our What's On page.
Click here to see What's on