Our Activity Centre offers a programme of social gatherings and regular weekly clubs.
If you would like to come and enjoy a sociable time with refreshments and lunch, why not come along to our centre? We have a friendly and supportive staff and volunteer team. Pop in for refreshments and companionship, Monday – Thursday 10.30am – 12.30pm or for lunch Monday – Friday 12.30pm – 1.30pm.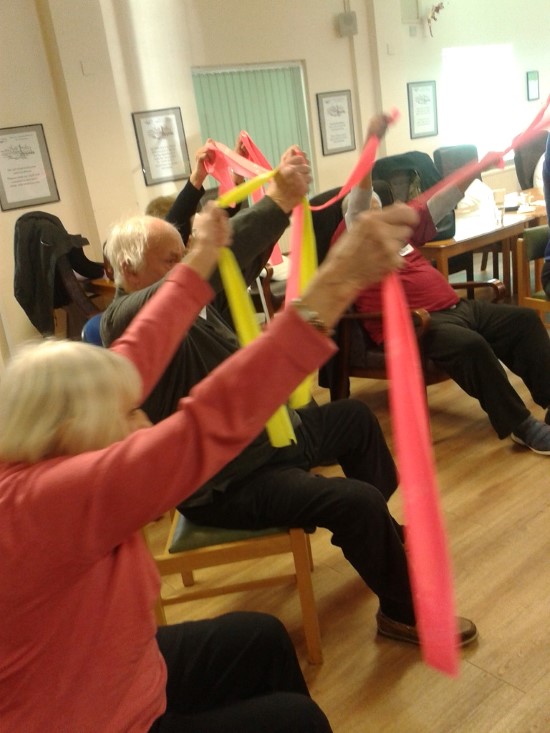 A little bit of information about our clubs and classes in the centre...
Art class
Learn new techniques or brush up on existing ones in our art class, run by Claire. Suitable for all abilities.
Coffee boys
Social club for men - play games and discover shared interests.
Dance class and dance lessons
Learn new steps with our tutor and practice with our friendly group.
Gardening club
Join our group to make the gardens at Age UK Merton look beautiful.
Holistic therapy
Feeling achy or stressed? Cindy, our professional masseur and beautician, provides treatments four days a month – Mondays and Fridays.
Indoor golf games
Join us for some fun golf fames, led by Community Golf. Each week there's a different game and challenge to take part in.
Love to lunch
A hot, homemade meal each weekday, with fresh ingredients (let us know in advance if you have any dietary requirements).
Rhythm and movement
Using a musical beat, led by Paula. Promotes balance, memory, co-ordination, concentration, energy & is fun.
Scrabble and games club
Come along and join a friendly game.
Social club
Get together with friends and make new ones, chat, listen to music, play games, do chair based exercise or join in with any of the activity clubs going on.
Stitches
Bring your own knitting, sewing or crochet ideas or projects and chat while you work.
Yoga
Gentle movement and meditation to increase well-being, with Phillip.
Zumba class
Join our weekly Zumba class with Narissa - suitable for everyone.
To find out when these activites are happening, check out our latest What's On here!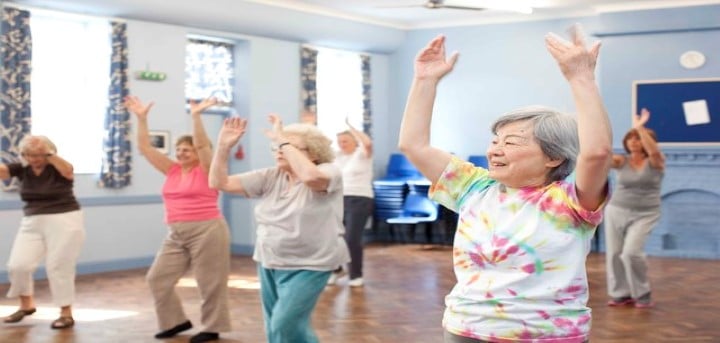 Tea, coffee and biscuits are provided for all our club participants and are included in the fee you pay.
To find out more or book your place, please get in touch. You can find all our contact details on our contact us page
and our current activity schedule on our What's On page.
Click here to see What's on