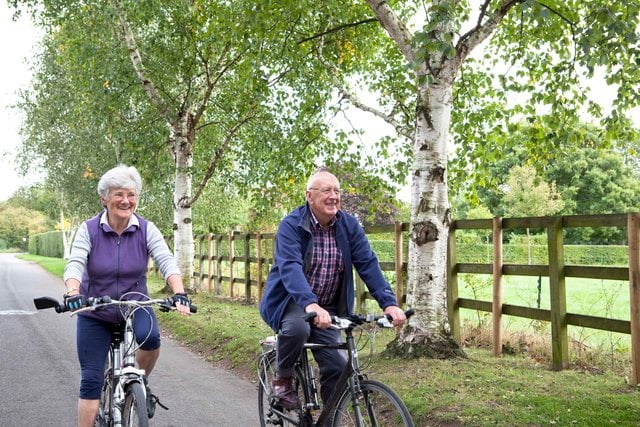 Taking on a challenge event can be a tough and exhilarating way to raise money for Age UK Merton. Whether you would prefer to run, cycle, trek, or skydive there will be something you can do to help make Merton a great place to grow old.
Find out what challenges you could take on for Age UK Merton below.
Walk/ Trek
We are partnered with Discover Adventure who offer many exciting and challenging treks (and bike rides) around the world. To check out their full range please visit www.discoveradventure.com
Skydive
Not for the faint hearted – imagine yourself standing at the open doorway of an aircraft flying at 10,000 feet, then jumping out and free-falling at over 120mph! We have now teamed up with UK Skydive to give you an opportunity to take on an adrenaline challenge for Age UK Merton. Click here for more information and to sign up.
Run
Running can keep you fit and healthy and prevent obesity, heart disease, high blood pressure and stroke and can also improve your emotional and mental wellbeing. Signing up to take part in a run for charity can also help to motivate you to get off the sofa when you really don't want to pull on your trainers and head out!
You can register for any run you like and run for Age UK Merton, just contact us on fundraising@ageukmerton.org.uk or 020 8648 5792 to let us know so we can help you with fundraising.