Autumn/Winter Crime Prevention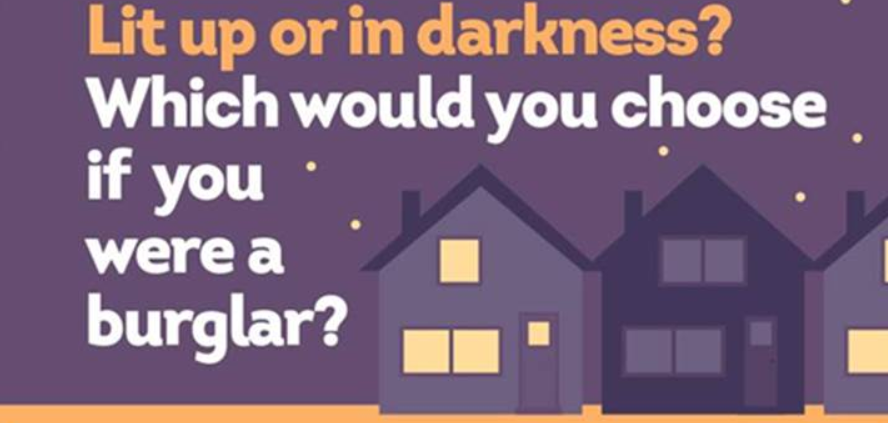 Published on 17 November 2019 04:14 PM
INFORMATION FROM NORTHUMBRIA POLICE TO SPREAD AS WIDELY AS POSSIBLE WITH YOUR FRIENDS, FAMILY, NEIGHBOURS AND IF POSSIBLE CUSTOMERS
Autumn/Winter Crime Prevention
The long winter nights mean that the chances of burglary increase.
As the Burglary Barometer reacts to colder, darker nights the chance of a burglary increases but simple measures can be taken to deter burglars. "Burglars hate light, noise and long work. In the dark months they know exactly when residents are not at home and of course they like to operate in the dark themselves. Security measures such as a better lighting, an alarm, or good hinges and locks greatly reduce the chance of a home burglary",
Burglars will target empty homes so make sure your home has a lived in look.
Use timer switches on a lamp, radio or TV set so that they turn on as it gets dark in the afternoons.
Make a habit of checking that ground floor windows and doors are closed and locked when you leave the house or go to bed. Upstairs windows should be locked when the house is unoccupied.
PVCU doors must be locked by lifting the handle, turning the key and moving the keys out of the door, to ensure all the security features are in place.
Car and house keys should be kept out of sight in a safe place. Don't leave them on display on window sills, in porches, hallways or kitchens.
An intruder alarm is a good investment
Secure your rear garden by shutting and locking any gates. Burglars can use garden tools, like ladders to break in, so make sure you securely lock away any tools after use.