Cuppa with a Coppa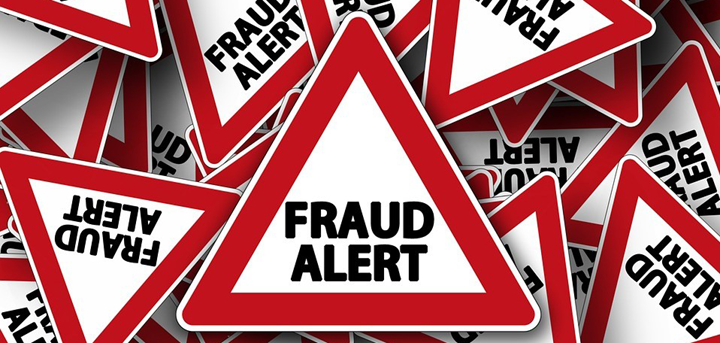 Published on 14 April 2019 08:44 PM
How Can You Protect Your Money from Fraudsters?
The Northumbria Police Initiative, Banking Protocol, has helped prevent vulnerable people from handing over more than £1.6 million through their efforts to crack down on financial scammers. What other steps can you take to protect your money?
Police experts on financial scams are warning that the already high number of older people reporting falling victim to fraudsters is likely the 'tip of the iceberg', with millions of cons going unreported each year.
The most common type of cons targeted at older people are so-called 'advanced fee frauds', wherein the victim is convinced they've won a large amount of money (such as a lottery pay out), and are advised to pay an initial small sum of money to claim their prize, usually under the guise of an 'administrative fee'. One man targeted by this type of scam, a farmer in his eighties, ultimately lost around £450 thousand over the course of six years.
Banking Protocol, the anti-fraud initiative set up by Northumbria Police, trains counter staff to identify and report any suspicious banking activity, meaning potential con artists can be caught in the act. The average age of victims identified by the programme is 69.
Many older scam victims are reluctant to report their experiences, with studies indicating that a sense of shame about being tricked averts some from speaking out. Additionally, such scams are contributing to the loneliness felt by many of the older generation, who report losing confidence, and feeling more isolated, after their ordeals. Police have emphasised, however, that the high levels of sophistication involved in a lot of scams nowadays means that anyone can fall victim.
If you suspect you've been a victim of a scam you can visit the Action Fraud website, or contact them on 0300 123 2040.
On Thursday May 16th and Thurday June 20th 2019, Age UK North Tyneside will be hosting our regular 'cuppa with a coppa' sessions at Jarrett's Coffee House, in our Bradbury centre, as part of our 'fear of crime' campaign. This is a chance to come along and discuss any issues or concerns you may have with your local Police officer and PCSO. There's no need to book – the session runs from 11:00am to 12:30pm.
For more information on how you can protect yourself from crime, including burglaries, 'door-step' scams, and computer hacking, visit our page on 'staying safe at home'.