Don't miss out on this money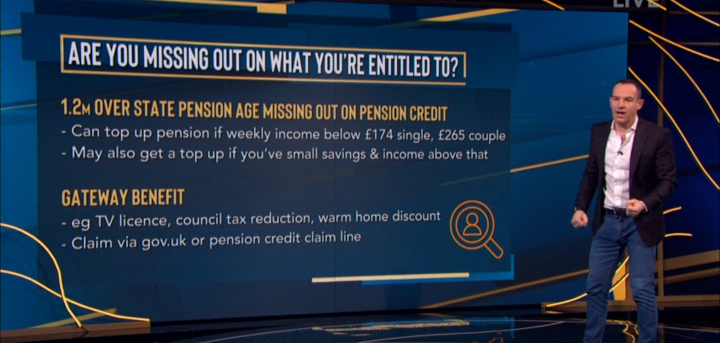 Published on 13 December 2020 05:06 PM
Martin Lewis, the Money Saving Expert, is urging the country's pensioners to take action. 1.2 million pensioners are currently missing out on an important pension 'top-up'. This 'top-up' could see pensioners gain over £1,000 a year.
On his ITV programme, The Martin Lewis Money Show, Martin highlighted the benefits and payments people could be missing out on. One particularly important payment UK pensioners are currently missing out on is Pension Credit. Pension Credit is a valuable payment designed to people who are State Pension age and may need additional support.
In Martin's word's; "A really big one this - 1.2 million state pensioners are missing out on Pension Credit. Please, please spread the word on this.
"This is a top-up to their weekly income up to £174 per week for a single pensioner.
"People won't always earn it, but it is definitely worth checking to see if you can.
"In fact, even if you've got a little bit more, some money in savings, you might be entitled to a top-up.
"The reason this is crucial is that a) it could be worth over £1,000 a year, but b) is because I call this a 'gateway benefit'.
"If you're entitled to Pension Credit, then you could be entitled to a free TV Licence, Council Tax Reduction, or the Warm Home Discount."
You can watch Martin's section on Pension Credit on The Martin Lewis Money Show Twitter account.
For help claiming this benefit, call our Customer Service Team on 0191 280 8484 option 1, or e mail enquiries@ageuknorthtyneside.org.uk.
Information and Advice
For free information and advice on all issues affecting older people