Get The Facts Not The Flue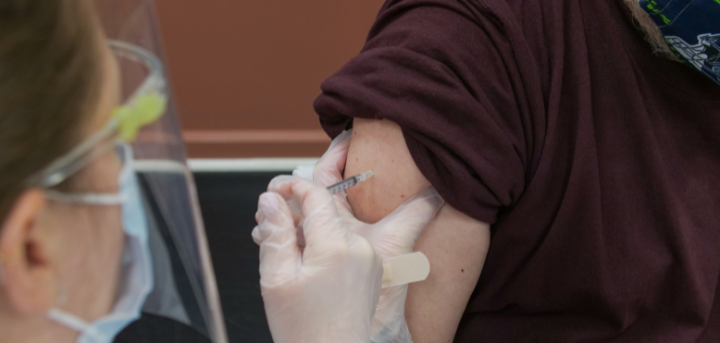 Published on 29 October 2021 05:02 PM
This year, because we have all been keeping ourselves from mixing as normal, experts think that there may well be more flu and other respiratory viruses around. We need to do all we can to protect ourselves and others this winter.
Flu is a seasonal illness which is usually at its most prevalent from October to March each year.
Flu is much more than a nasty cold. In England, flu caused over 1700 admissions to hospital in people aged 65 and over in 2018-19.
As we age, our immune system weakens, meaning our body is less able to fight off illnesses. This happens even if we are fit and healthy.
The best way to protect yourself and others against the flu is to get the flu vaccine. Antibiotics and other medication won't help to prevent you from getting it.
There are different flu strains, and so each year the vaccine is created to protect against the most prevalent strain. This is why you should get a new vaccine each year.
Don't believe everything you see or hear – there are a lot of myths around the flu vaccine.
Check the facts here
Who should get the flu vaccine?
The following groups can get a flu vaccine for free from their GP, Pharmacy, or other healthcare professional:
you're aged 50 and over (including those who will be 50 by 31 March 2022)
you live in residential care or another long-stay care facility
you provide care for an older or disabled person
you live in the same household as someone who is immunosuppressed
you have certain health conditions. A full list can be found on the NHS website.
you're pregnant
Frontline health and social care workers
If you haven't had your Covid-19 vaccination, take a look here for useful, North Tyneside information.
Information and Advice
For free information and advice on all issues affecting older people