Techy Tea Party Success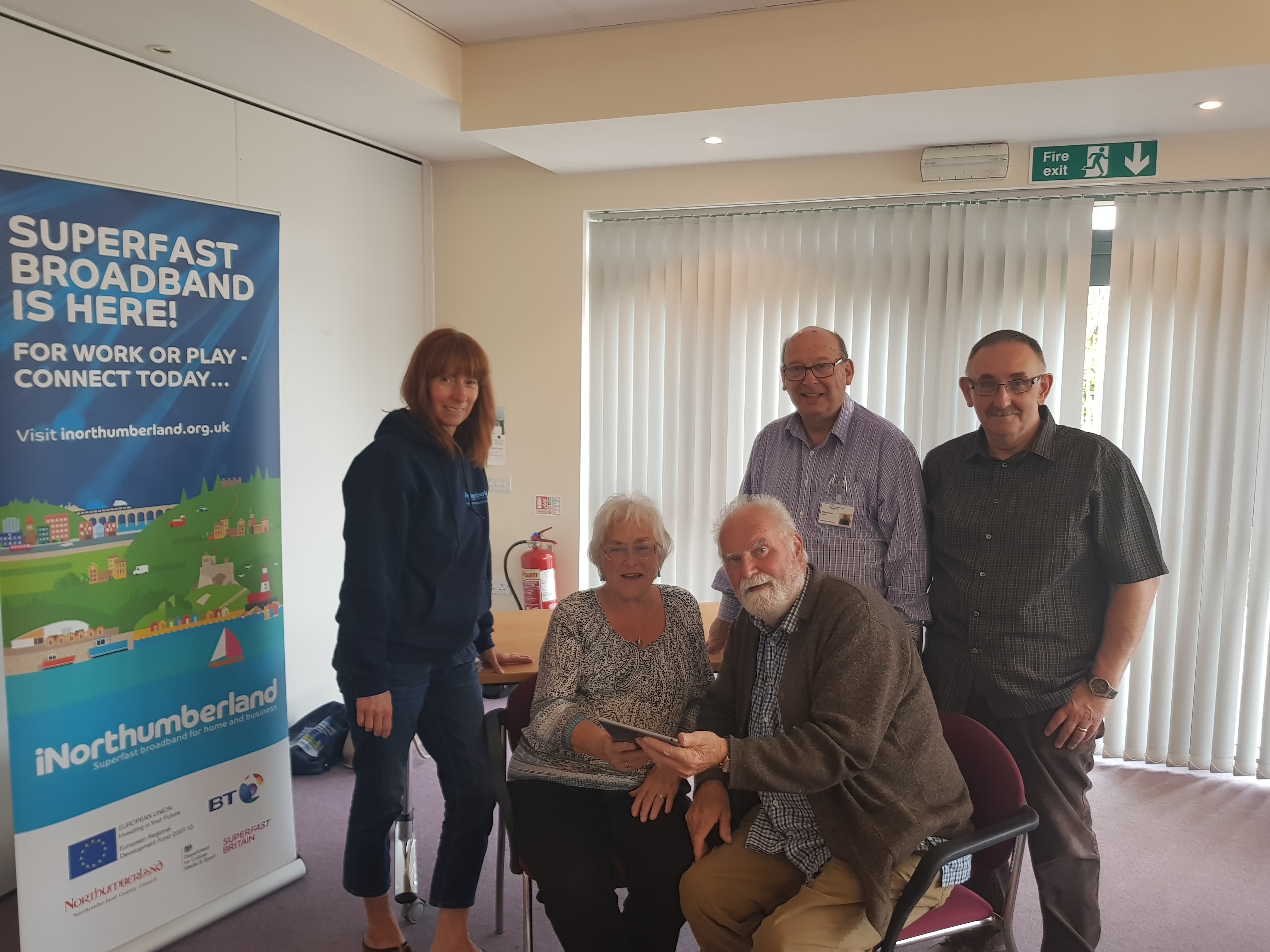 Published on 04 June 2018 08:58 PM
Age UK Northumberland re-launched its weekly computer classes with a Techy Tea Party in Ashington as part of its Volunteer Week programme.
Age UK Northumberland teamed up with iNorthumberland to promote the weekly drop-in computer sessions, run by volunteers Bill and Keith [pictured]. At the event, there was an opportunity for guests to find out about how Bill and Keith can help them and to try out computers and laptops.
Rachel Todd, Head of Income Generation and Marketing said: "We held The Techy Tea Party during Volunteer Week to showcase the skills of our dedicated volunteers Bill and Keith. They have volunteered with Age UK Northumberland for many years and they are keen to help as many older people as possible and to promote digital inclusion.
It was lovely to see new skills being developed and fantastic that the event was supported by iNorthumberland, and also friends from Lloyds Bank and Northumbria NHS, who all had digital skills and information to share with guests."
Computer drop-in classes take place every Monday at The Round House in Ashington between 10am – 12pm and appointments are available to book on Friday afternoons (subject to availability). Bill and Keith can help with anything including: online shopping, equipment advice, web searching, word processing, setting up email accounts, digital camera, security and so much more.
Age UK Northumberland has recently been successful in receiving licences for Digital Champions from Digital Unite, which will be shared with volunteers and staff. If you would like to volunteer with Age UK Northumberland and set up digital classes in your town, contact the charity on: 01670 784 800
Events and Activities at The Round House
We don't just host Computer Classes at The Round House, there is lots going on every day! Come and see us in Ashington to find out what you can get involved in.