Age UK Northumberland Launches Loneliness Campaign at Annual Dinner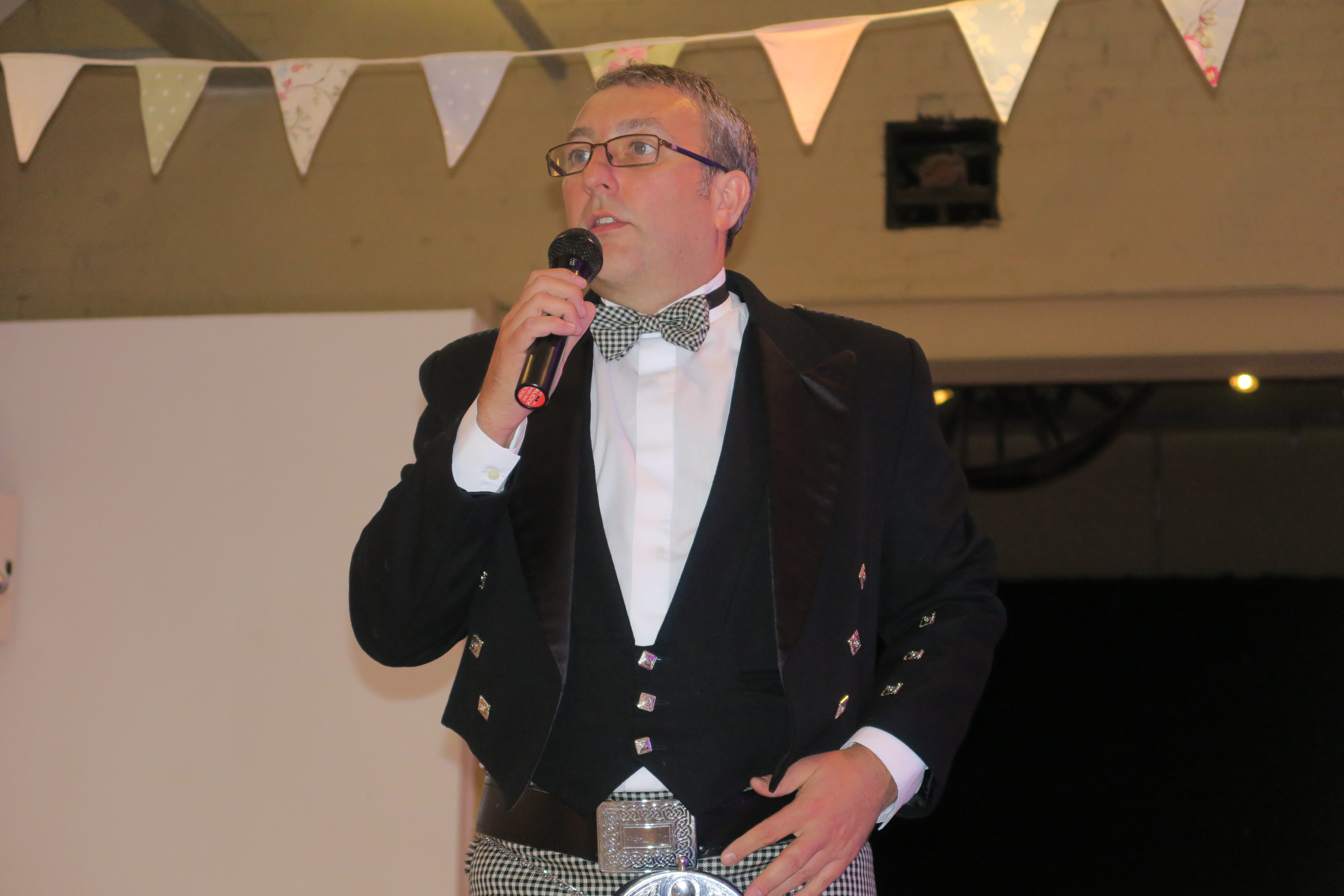 Published on 09 October 2018 01:45 PM
We officially launched our loneliness campaign, 'Everybody Should Have Somebody' at our Annual Dinner on 5 October at Woodhorn Museum.
Thanks to the generosity of sponsors, guests and donors we raised over £5500 from the event. The money raised will be used to boost the our loneliness campaign, which has an aim to end loneliness and isolation for thousands of Northumberland residents.
The event was presented by Garry and Ian from Koast Radio and guests enjoyed a three-course meal with live music from North East musician John Gatenby and poetry from charity supporter, Tolu A Akinyemi. The charity's new film, featuring members of social group, Social Fridays, was also launched on the evening.
Chair of Trustees, Andrew Marsh said: "The annual dinner was a fantastic evening and I am overwhelmed by the generosity we have been shown by all of our sponsors and donors. Our aim this year is to raise £30,000 to sustain our Friendship Line and befriending services and the money raised at the event is a great start to the campaign. Loneliness is a real issue and it's happening now with over 5000 older people identified as lonely in Northumberland; recent research by the BBC has found that it isn't just older people who are affected by loneliness, meaning this issue will not disappear and what we put in place today will support future generations as well
The event was sponsored Karbon Homes, Get Film, Koast Radio, Made Simply Perfect, Simply Bows and Chair Covers, Morrisons Bedlington, Sarah's Florist, and was supported by Diamond Group, The Malhotra Group, Executype PA, Cascade Cash Management, Smart Resourcing Solutions, Get Brindled and Newton Hall.
Fundraising on the evening included a raffle, which was kindly supported by: Rockliffe Hall, Alnmouth Golf Club, Ponteland Golf Club, The Malhotra Group, Intu MetroCentre, Bedlington Golf Club, Tolu A Akinyemi, Diamond Group, Doddington Dairy, NUFC, Newcastle United Foundation, Hospitality Guaranteed, UNW, Blackshaws Garage, Tranquility Spa, Koast Radio, Newcastle Gateshead Hilton, Newton Hall, Annette Greenwood and Metro Radio Arena.
CEO Helen Mills said: "Our campaign last year raised enough money to launch our Friendship Line in July. We are intent on sustaining and developing this service, as well as others, to reach older people in the more isolated areas.
The annual dinner was just the start of our fundraising efforts, we have lots of upcoming events and activities to raise money for our befriending services and we want to hear from businesses and people in the community who want to fundraise and campaign to combat loneliness in their towns and villages. If everybody in Northumberland gave just £1, we could run our Friendship Line and befriending groups for over 10 years!"
Upcoming fundraising opportunities include: a record-breaking firewalk, a skydive, marathon coastal walk and 'There's Always Time For Tea' a campaign created by Age UK Northumberland to encouraging residents and businesses to make time for older people in the county. For further information about fundraising or hosting a tea party for Age UK Northumberland, please contact, Rachel Todd: Rachel.Todd@ageuk-northumberland.org.uk