Shine Bright Like Diamond Group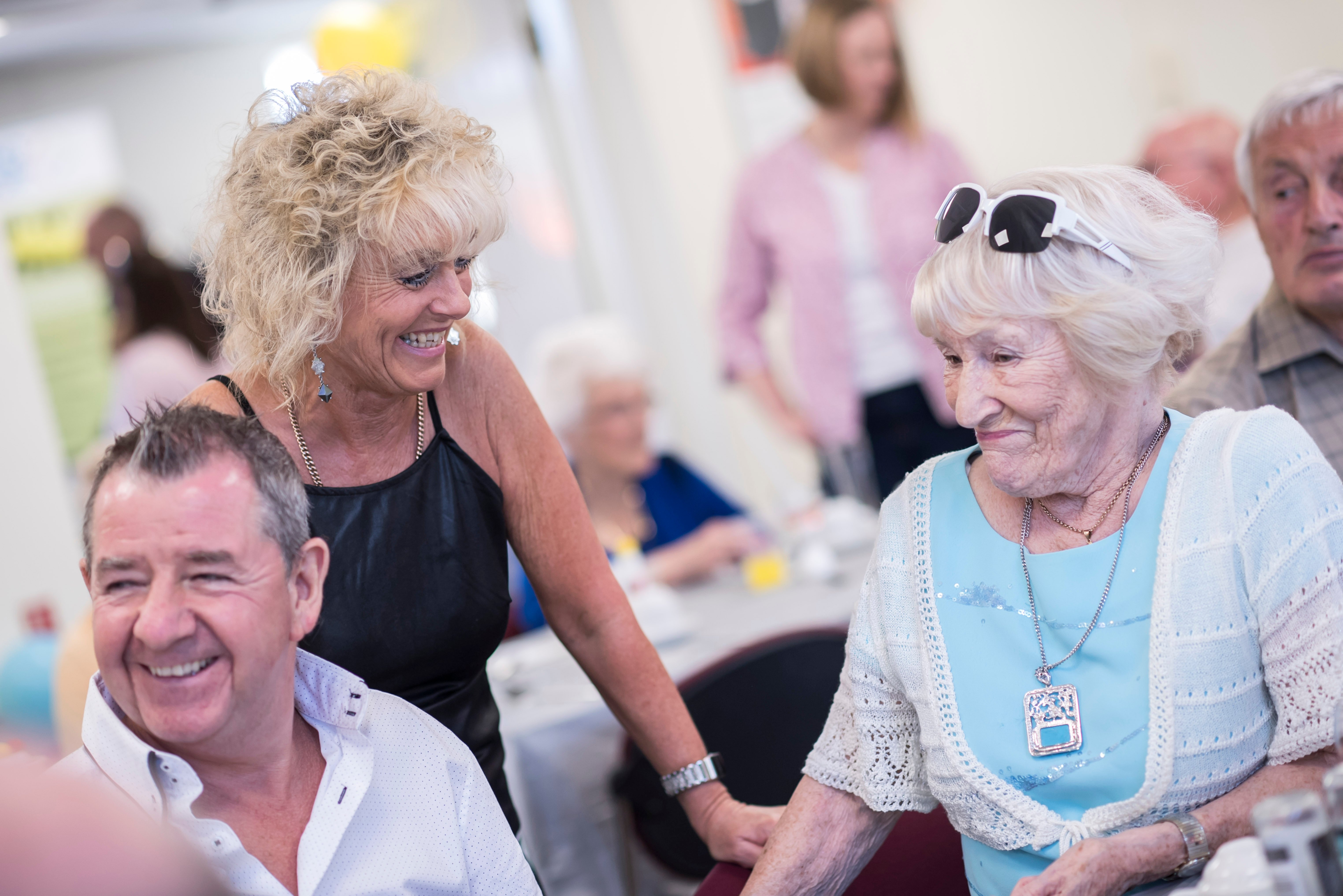 Team Valley-based technology solutions provider, Diamond Group Ltd, opened its doors on Saturday 5 May to provide an afternoon of delicious home-cooked food and entertainment to members of the local elderly community.
Diamond Group, which recently secured a three-year comprehensive technology solutions contract with Age UK Northumberland, welcomed the charity's service users to join them for the afternoon in a bid to brighten up their day and reduce loneliness.
John Burns, managing director at Diamond Group said: "I wanted to find a way to support this brilliant charity and to help raise awareness of loneliness in our older generation. We invited the service users of Age UK Northumberland to Diamond for a fantastic fun filled day – I think we managed to achieve that.
Hazel Burns, Diamond Group's finance director, ably assisted by the Diamond team, cooked and served up a hearty meal of roast chicken and beef with all the trimmings, and a delicious sticky toffee pudding was provided by Age UK Northumberland's CEO, Helen Mills.
The guests were treated to entertainment in the form of bingo, music and a prize draw. Stories were shared with the group, including how one lady had been a professional dancer, and two of the guests had been best friends for over 60 years.
Helen Mills, CEO of Age UK Northumberland, said: "I was delighted when John told me his plans to host a lunch for our service users; not only was it a very generous gesture but it highlighted that the values of Diamond Group are aligned with ours. It was a wonderful day and everyone that went along thoroughly enjoyed themselves – thank you!"
Diamond Group continues to support the charity and also hosted a golf day at Wearside Golf Club on 17 August, with over £1200 donated to Age UK Northumberland.