You've donated and we are grateful!
We've received numerous donations from many people throughout the past few months and every single penny has made a real difference. Thank you to everyone who sent in a cheque or donated online. Your donations have made it possible for us to help people when they felt most vulnerable and afraid. We've shopped, collected medication and made wellbeing telephone calls to isolated people. Your donations have helped make that possible. We're working hard to continue to provide services that matter to older people and donations always help us to deliver. If you're looking for a worthy cause to support, well…look no further!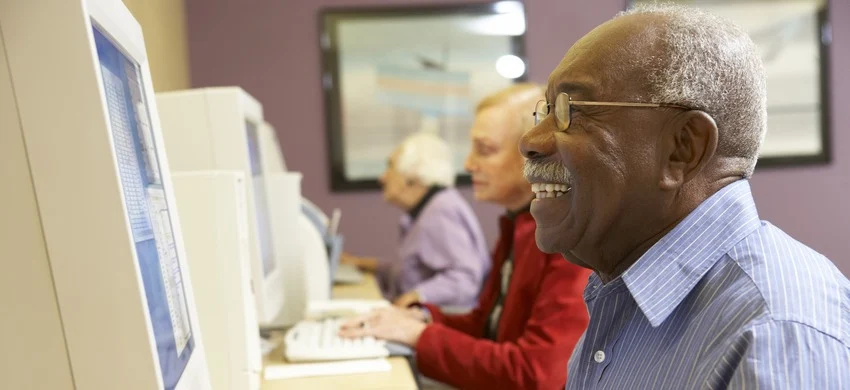 Age UK Notts enhances the quality of life and promotes the health and wellbeing of all older people
Who we are
Age UK Nottingham & Nottinghamshire is the largest local independent charity providing a wide range of services for older people from all communities and backgrounds in Nottingham and Nottinghamshire.
Last year we helped over 42,000 people
Our vision
A world in which older people flourish.
Our mission
Enhance the quality of life and promote the health and wellbeing of all older people in Nottingham and Nottinghamshire.
Our values
Compassionate Caring - We provide high quality care delivered with compassion through relationships based on empathy, kindness, respect and dignity.
Enabling - We empower older people to live independently, achieve their goals and exercise choice.
Respectful - We treat others as they would want to be treated, with dignity and respect.
Quality - We strive for excellence and quality in everything we do.
Dynamic - We are innovative, flexible, ambitious, passionate and driven by results.
Expert - We are experienced, knowledgeable, professional and trusted.
These values are the foundation of everything we stand for.
Our beliefs
Ageism is unacceptable.
Individuals, in all their diversity, should be valued.
Everyone has the right to exercise choice and control in their lives.
People should have the support they need when it is needed.
Everyone must be treated with dignity and respect.
Our strategic aims
Aim 1: Working in local communities
We will involve and engage older people in developing a diverse range of activities which promote positive health and wellbeing, tackles disadvantage and creates safe, inclusive, sustainable local communities in which each individual feels valued.
Aim 2: Delivering quality services
We will design and deliver high quality, effective and efficient services that are person-centred, give choice, promote independence, wellbeing and enhance quality of life.
Aim 3: Campaigning and influencing
We will campaign and lobby for change on the issues that matter to older people.
Aim 4: Raising our profile
We will seek to make our organisation the charity of first choice for local older people, their families and carers. We will seek to engage other like-minded organisations and individuals to work with us.
To realise our vision, mission and aims we will...
Put older people at the centre of everything we do
Focus on priorities
Generate sufficient resources to help fund the work of our charity
Develop mutual partnerships that deliver the best for older people
Assess, influence and respond to the external environment in which we work
Encourage high-performing, well-motivated, adaptable and valued volunteers and members of staff
Have efficient and effective support and communication systems
Have a culture of continuous improvement
Develop specific annual plans across all areas of the organisation
The quality of our people is the cornerstone of our ability to serve our clients.

We are committed to delivering outstanding customer care and customer service.

View and download our most recent annual reports.
Stay up to date with what is going on across our charity.

View several recent editions of our quarterly magazine.

Find out more about our work and how we may help you.