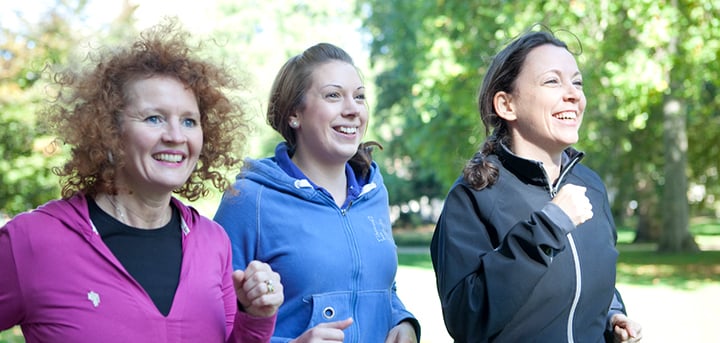 Can you help us to support Nottinghamshire's older people?
Whether it is a physical challenge, an event or a bake sale, we need you and your enthusiasm to get involved and fundraise to help us provide vital services to older people.
Download our Volunteering Guide
Not sure what to do? We have plenty of ideas to get you started!

Show off your creative knitting and help us raise money by knitting hats for Innocent smoothie bottles.

You can donate quickly and easily online, over the phone, or by cheque.
Sponsor a tree and make a difference

Join easyfundraising to earn donations for us while you shop at over 2,000 online stores.

Make an impact whilst also meeting your corporate social responsibiliy objectives.
Volunteer at a bag packing event or in loads of other ways.

Leaving a gift in your Will enables us to provide vital services for older people in Notts.

Keep your event fun, legal and safe.
View our fundraising Promise
Set up a fundraising page - BT MyDonate
Need a sponsorship form?