Please note:
To comply with the current government recommendations, we have taken the decision to close our head office (Bradbury House) and the Sybil Levin Centre (including Sybil's Homemade). We have also closed all group activities until further notice including Best Foot Forward, MCST groups, Ageless Grace, Men in Sheds, Silver Pride, GP Referral Service (based at Sybil Levin Centre), Whatton sessions, and all team or group meetings.
Our Mansfield and West Bridgford shops are now open and we look forward to welcoming you back.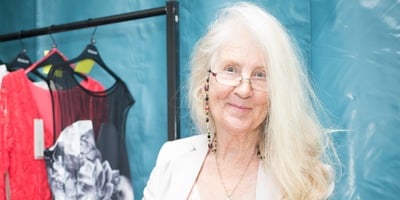 Looking to bag a bargain, declutter your life, or volunteer? You can do all three at our charity shops in Nottingham and Nottinghamshire.
About our shops
Our shops are great places to find bargain clothes, books, DVDs, household goods, and even furniture.
To find out more about each of our shops, opening hours, what they stock and how to donate items, click on the shops below for further details.
Volunteering at our shops
Our shops rely on volunteers for sorting stock, creating interesting window displays, and attending to customers. If you are interested in volunteering with us, please visit our volunteering page to see the charity shop role description and how to get in touch.
Why not visit our charity shop in Mansfield and grab yourself some bargain furniture for your home?

Why not visit our charity shop in West Bridgford and grab yourself some bargains?
Our eBay store is up and running!
Shop online and support your local charity.
Our Ebay store is live, selling a selection of pre-loved items including shoes, bags, and much more.
Have you heard about The Lifestyle Centre?
Advantage at The Lifestyle Centre is a one-stop-shop for older and disabled people that provides expert assessment, trusted advice, and person-centered solutions to enhance their quality of life.