You've donated and we are grateful!
We've received numerous donations from many people throughout the past few months and every single penny has made a real difference. Thank you to everyone who sent in a cheque or donated online. Your donations have made it possible for us to help people when they felt most vulnerable and afraid. We've shopped, collected medication and made wellbeing telephone calls to isolated people. Your donations have helped make that possible. We're working hard to continue to provide services that matter to older people and donations always help us to deliver. If you're looking for a worthy cause to support, well…look no further!
Please note:
To comply with the current government recommendations, we have taken the decision to close our head office (Bradbury House) and the Sybil Levin Centre (including Sybil's Homemade). We have also closed all group activities until further notice including Best Foot Forward, MCST groups, Ageless Grace, Men in Sheds, Silver Pride, GP Referral Service (based at Sybil Levin Centre), Whatton sessions, and all team or group meetings.
We're so grateful to all the wonderful customers who have visited and donated items our Mansfield and West Bridgford shops this year. Both shops are currently closed. We plan to reopen on the 13th of April if the rules permit and we look forward to welcoming you back.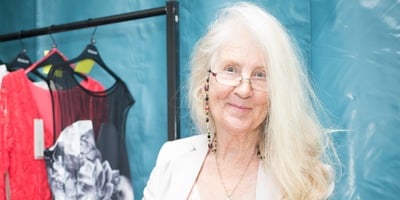 Looking to bag a bargain, declutter your life, or volunteer? You can do all three at our charity shops in Nottingham and Nottinghamshire.
About our shops
Our shops are great places to find bargain clothes, books, DVDs, household goods, and even furniture.
To find out more about each of our shops, opening hours, what they stock and how to donate items, click on the shops below for further details.
Volunteering at our shops
Our shops rely on volunteers for sorting stock, creating interesting window displays, and attending to customers. If you are interested in volunteering with us, please visit our volunteering page to see the charity shop role description and how to get in touch.
Why not visit our charity shop in Mansfield and grab yourself some bargain furniture for your home?

Why not visit our charity shop in West Bridgford and grab yourself some bargains?
Have you heard about The Lifestyle Centre?
The Lifestlye Centre (TLC) is a one stop shop for older and disabled people at The Bridgeway Centre