You've donated and we are grateful!
We've received numerous donations from many people throughout the past few months and every single penny has made a real difference. Thank you to everyone who sent in a cheque or donated online. Your donations have made it possible for us to help people when they felt most vulnerable and afraid. We've shopped, collected medication and made wellbeing telephone calls to isolated people. Your donations have helped make that possible. We're working hard to continue to provide services that matter to older people and donations always help us to deliver. If you're looking for a worthy cause to support, well…look no further!
Are you state pension aged or older? Would you benefit from free, impartial, independent and confidential information or advice to help you or a loved one enjoy later life?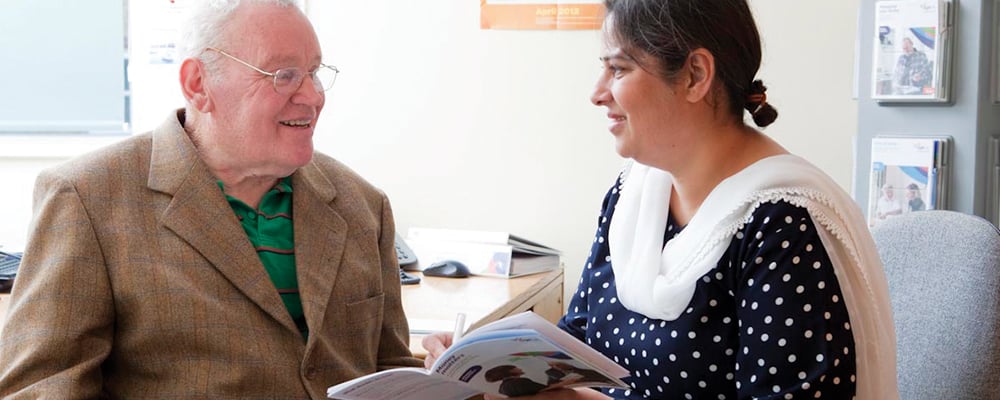 Whatever your question, please give us a call. If we can't help you, we will connect you to someone who can.
Information, expert advice and support to maximise your income and get the most out of your money

Professional initial advice via a local solicitor on a range of legal matters
Accessing local information
We can also help you to find other local services and organisations
Free booklets and online information
Age UK produces free information guides and factsheets on a wide range of topics, including home adaptations, dementia, and advice for carers. You can find a complete list of guides and factsheets on the Age UK national website.

If you prefer to read information online, the Age UK national website has information and advice on many topics, including how to find a care home, how to avoid scams, and Power of Attorney.